1

of 6
Akshay Kumar
Bollywood celebrities on Monday extended warm greetings to Prime Minister Narendra Modi on the occasion of his 68th birthday. In the clip, the 'Pad Man' star said he is grateful to the Prime Minister for extending support to various causes and issues, "that are also close to my heart. Be it opening of toilets under the mission 'Swachh Bharat' or the removal of GST from sanitary napkins. I thank you from the bottom of my heart and wish you good health always."
Credit: Twitter/akshaykumar
2

of 6
Preity Zinta
Preity Zinta: Happy birthday to our Honourable PM Shri @narendramodi! Wish you health, happiness & success today & always. #HappyBdayPMModi
Credit: Twitter/Preity Zinta
3

of 6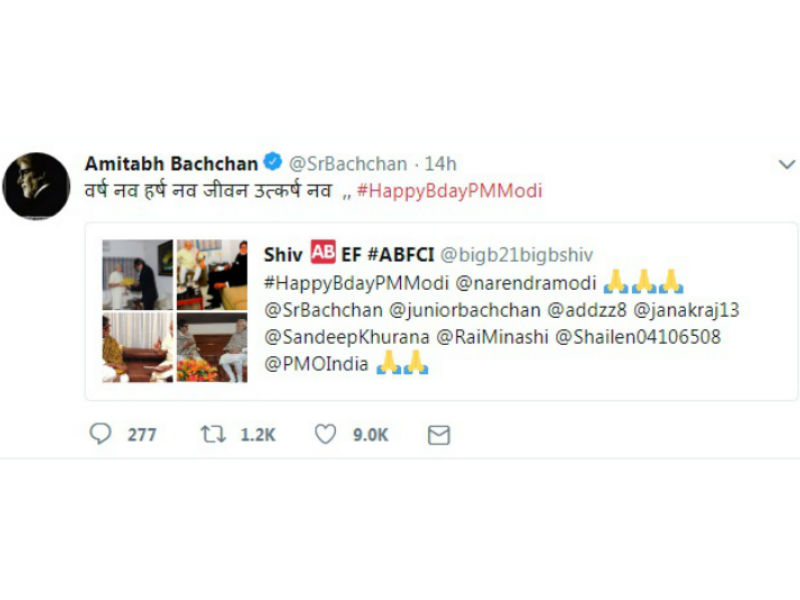 Amitabh Bachchan
Megastar Amitabh Bachchan also extended greetings to the Prime Minister.
Credit: Twitter/Amitabh Bachchan
4

of 6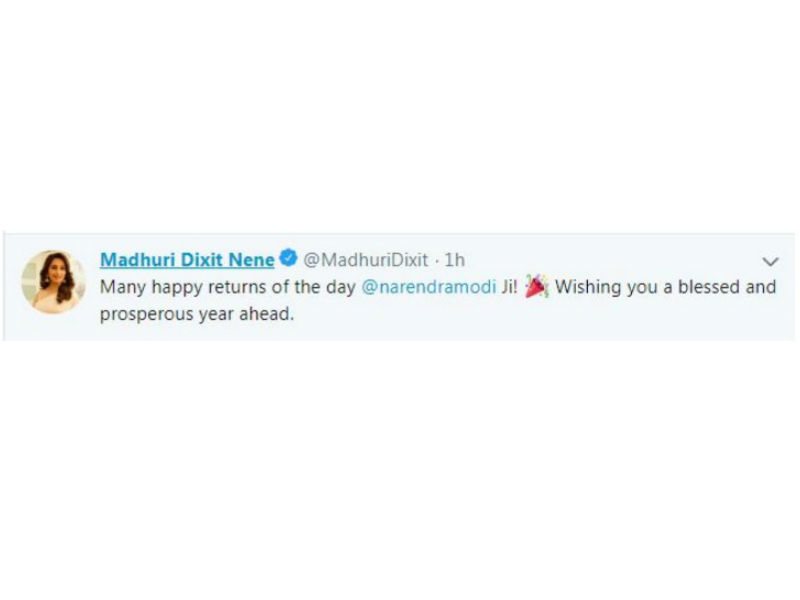 Madhuri Dixit Nene
Madhuri Dixit Nene posted: Many happy returns of the day @narendramodi Ji! Wishing you a blessed and prosperous year ahead.
Credit: Twitter/Madhuri Dixit Nene
5

of 6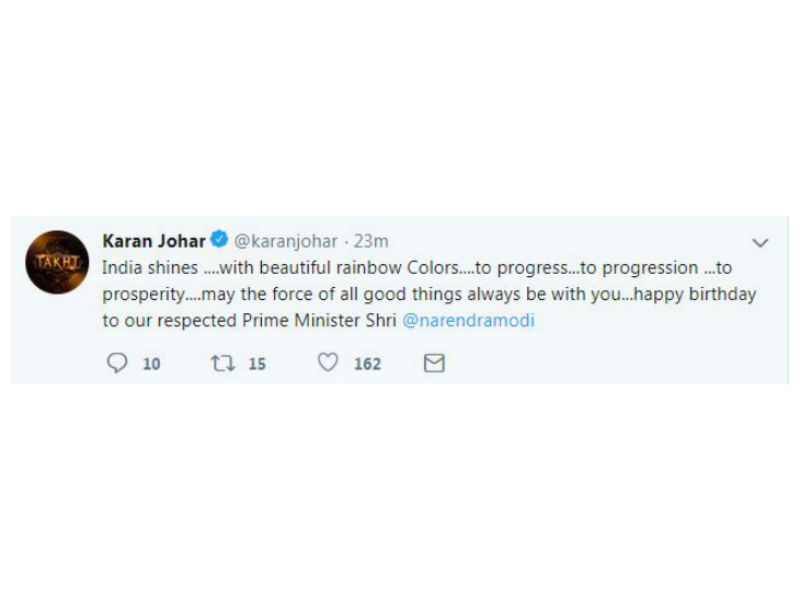 Karan Johar
Karan Johar posted: India shines ....with beautiful rainbow Colors....to progress...to progression ...to prosperity....may the force of all good things always be with you...happy birthday to our respected Prime Minister Shri @narendramodi
Credit: Twitter/Karan Johar
6

of 6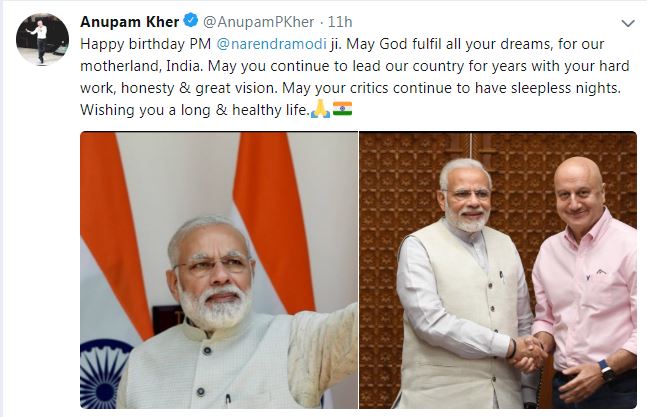 Anupam Kher
Anupam Kher said: Happy birthday PM @narendramodi ji. May God fulfil all your dreams, for our motherland, India. May you continue to lead our country for years with your hard work, honesty & great vision. May your critics continue to have sleepless nights. Wishing you a long & healthy life.
Credit: Twitter/Anupam Kher