1

of 4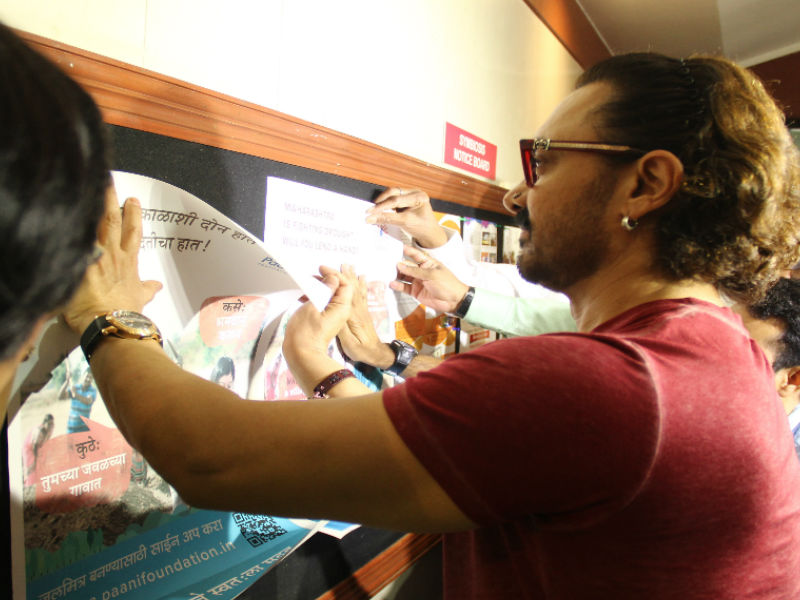 Superstar Aamir Khan visited Symbiosis Pune interacted with students spreading awareness about Paani foundation and calling for their participation by sticking call for action posters of the social initiative. Aamir Khan urged students to join and volunteer Shramdaan (Labour donation) across villages in Maharashtra fighting against water scarcity and drought situations. Aamir along with Pune Collector Naval Kishore, actor and director Girish Kulkarni and Satyajit Bhatkal, CEO Paani Foundation addressed the students and media personnel spreading awareness about Paani Foundation.
2

of 4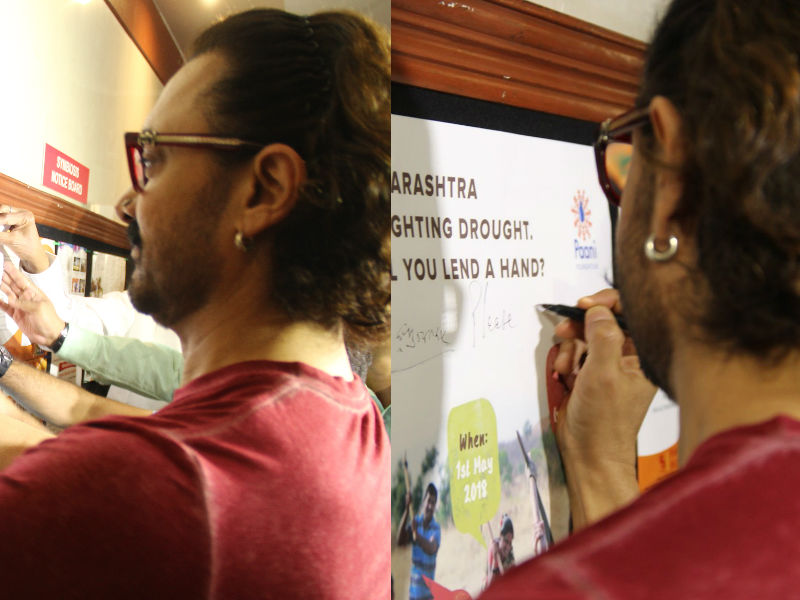 The actor stuck posters in the college along with the Principal of the institution and urged the students to extend their support. Speaking at a college in Pune, Founder of Paani Foundation, Aamir Khan appealed to students and all urban citizens to become 'Jalmitras' and join this effort against drought. Aamir Khan shared on his Instagram a picture from Pune and urged students via his social media as well to join Shramdaan.
3

of 4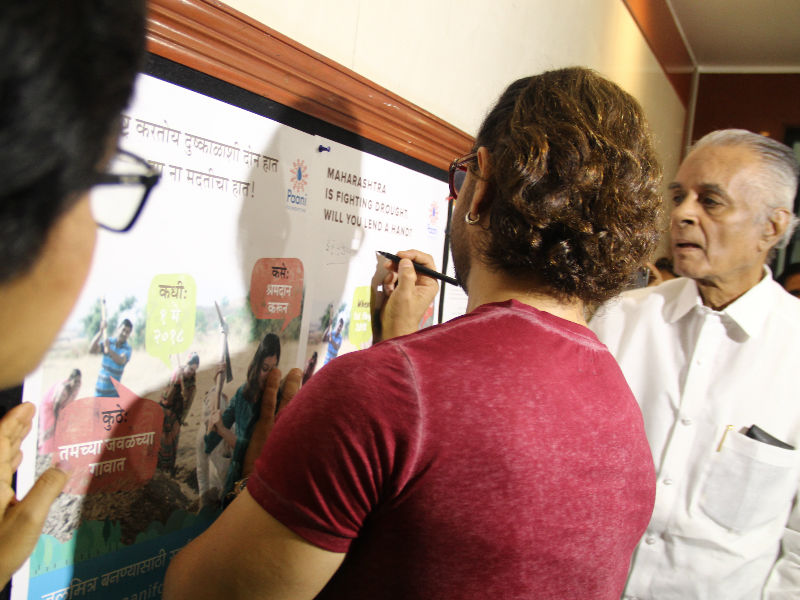 The actor sought permission from the Founder and President of Symbiosis S.B. Mujumdar to stick a poster on notice board so that majority of people join the cause.
4

of 4
Aamir Khan shared a picture on Twitter urging people to join the initiative saying, "Come join us on 1st May. Love, a.". The actor also tagged other celebrities like Sachin Tendulkar, Amitabh Bachchan, Alia Bhatt, Ranveer Singh, Rajkummar Rao, Swara Bhasker, Richa Chadha, Abhishek Bachchan amongst other. Talking about the same he said, "I have tagged a lot of celebrities in my tweets, the idea is that the information should reach a larger number of people".