1

of 4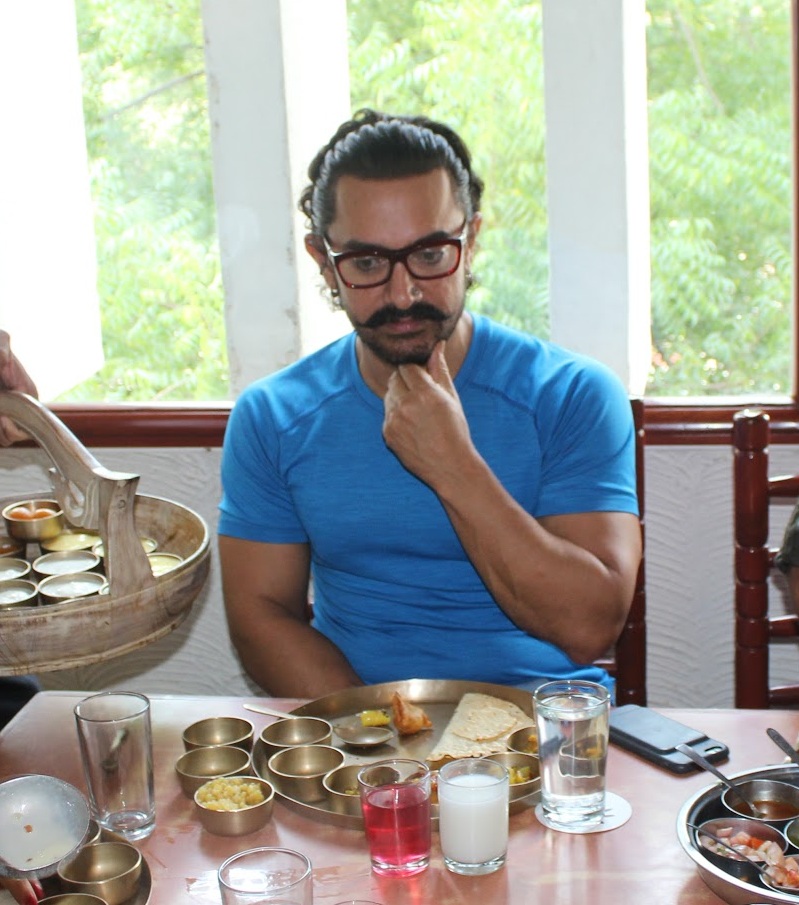 Aamir Khan in the capacity of producer is currently busy promoting his upcoming film 'Secret Superstar' starring Zaira Wasim in the lead. Aamir Khan is launching new talents with his film 'Secret Superstar'. After director Advait Chandan and singer Meghna Mishra, Aamir Khan launched the third Secret Superstar from the film Tirth Sharma. 'Secret Superstar' is not only based in Baroda but also completely shot in the city of Gujarat. The third talent Tirth Sharma also hails from Baroda, therefore the team of Secret Superstar visited the city.
2

of 4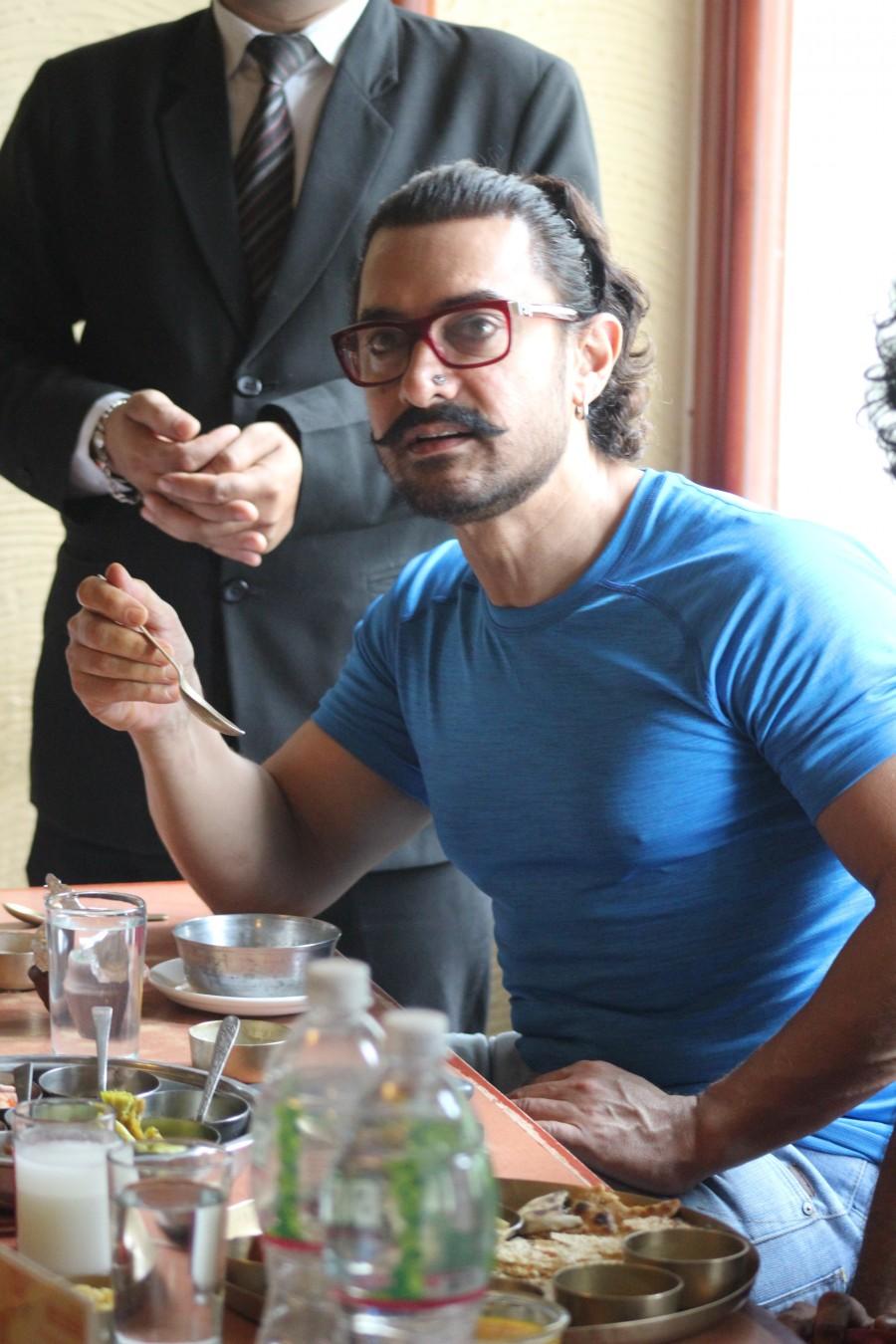 While in Baroda, Aamir Khan relished on the delicacies of Gujarati Thali. Not many know that the actor is very fond of Gujarati cuisine. The actor who is known to follow a strict diet broke hid routine in order to savour the delicious treat. The actor hogged on the delicasies of 'lauki ki sabzi', 'Gujarati daa'l and 'Barjra no rotlo' amongst others served to him. Aamir Khan loved the dishes so much that he packed two take-aways for home, for wife Kiran Rao and himself.
3

of 4
Aamir Khan enjoyed the the thali so much so that he expressed his desire to meet the chef and praised him for the meal saying 'it was the most delicious food he has ever tasted'.
4

of 4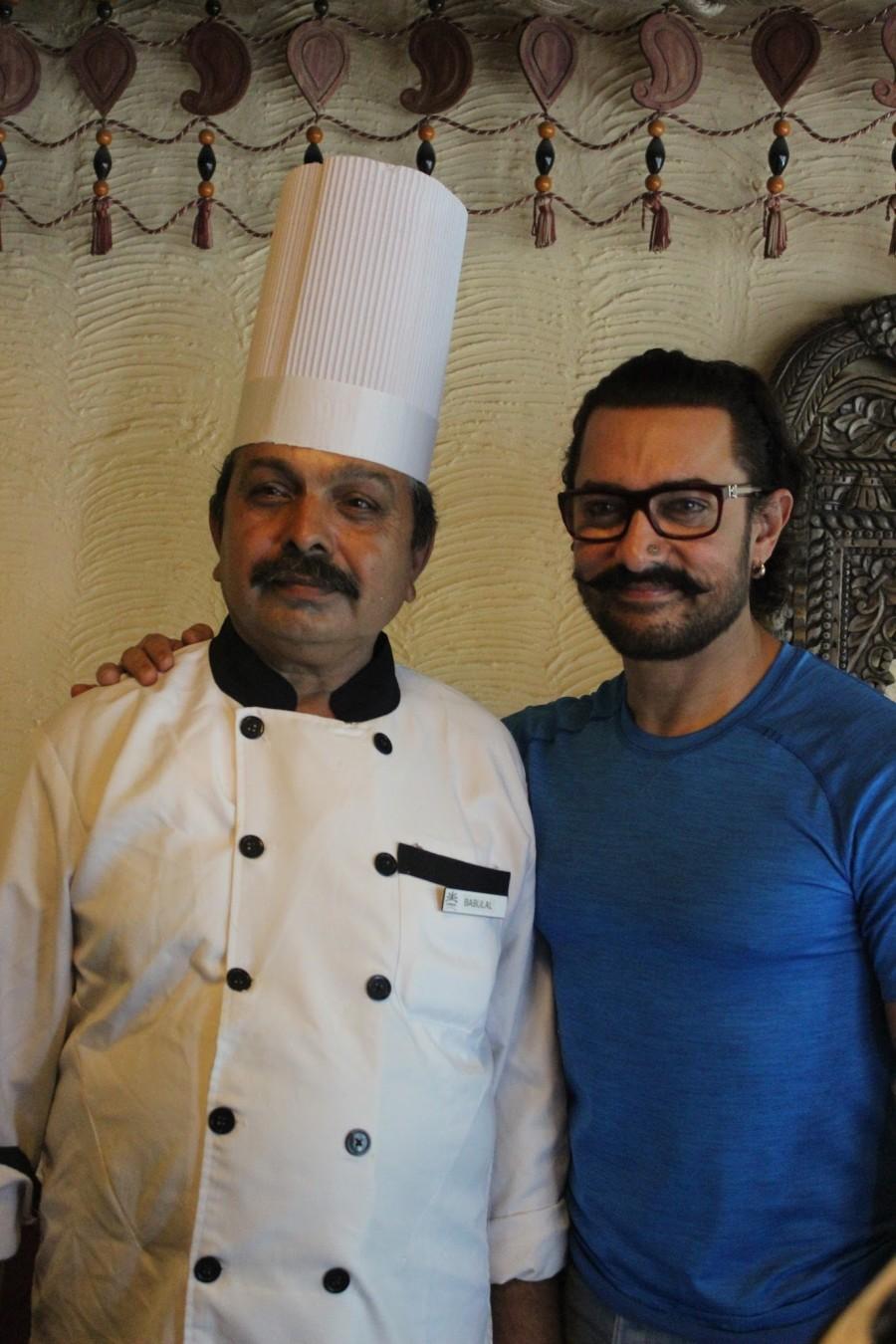 'Secret Superstar' is a film essentially based on music with the lead protagonist Insia played by Zaira Wasim being an aspiring singer. The young girl faces resistance from her father after which she opts to follow her dreams by posting videos on social media anonymously.