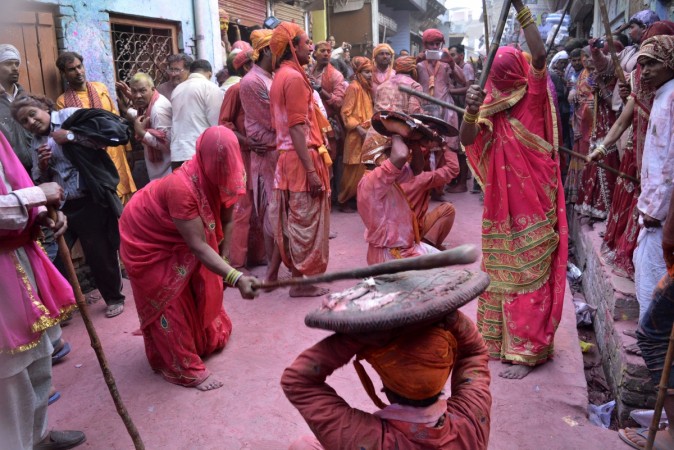 It is that time of year when people drown in a sea of colors — Holi, the Hindu Spring festival of colors. And, every year it is celebrated in the north Indian state of Uttar Pradesh with a great amount of enthusiasm, and this is especially true for Lathmar Holi.
Two small towns in Uttar Pradesh — Barsana and Nandgaon — celebrate Lathmar Holi in a distinctive manner a few days ahead of the original Holi festival. During the celebration, women playfully beat men with lathis (sticks) while the men cannot do anything but splash colors in response.
Barsana and Nandgaon, which are located nearly 42 km away from Mathura town, attract a large number of visitors every year during the festival of colors. Barsana is known as Lord Krishna's beloved Radha's birthplace.
Legends say Lord Krishna, who belonged to Nandgaon, used to visit Radha every year during Holi and tease her and her friends by putting color on them. In response, Radha and her friends used to chase him out of Barsana.
The tradition is kept alive with the celebration of Lathmar Holi in those two towns in Uttar Pradesh when men from Nandgaon visit women in Barsana. The men also wear female clothes and dance in public.
The celebrations take place in the compound of Barsana's Radha Rani temple, which is said to be the only Indian temple dedicated to Radha. This year, Lathmar Holi celebration started on February 24 and will continue till March 2.