A Gurugram schoolboy landed in a juvenile home for allegedly pouring red gulal (colored powder) on his classmate as a pre-Holi prank. The boy was booked after the girl claimed that he forcefully applied 'sindoor' (vermilion), which is traditionally worn by married Hindu woman, on her head.
The 14-year-old boy has been booked under non-bailable sections of the Protection of Children from Sexual Offences (POCSO) Act. The juvenile justice board has sent the boy to an observation home in Faridabad for two weeks following a complaint filed by the girl's parents.
The police are currently trying to determine the nature of the incident.
Sindoor or gulal?
The two minors in question were on their way to a government school in Mehchana under Farukhnagar sub-town of Gurugram district on Monday when the boy allegedly poured gulal on her head, reported India Today.
Though the boy's family said that the teenager poured gulal on the girl as part of the upcoming Holi festival, the girl had a different version.
She told her family that the 14-year-old boy purposely and forcibly poured sindoor on her head.
Her family then registered an FIR with the Farukhnagar police that the boy intentionally put sindoor on their child. The issue was then transferred to the women's police station in Manesar.
The police have visited the spot and collected samples of the red powder as the girl's maternal grandmother claimed that the red powder was vermilion and not the powder which is used to play Holi.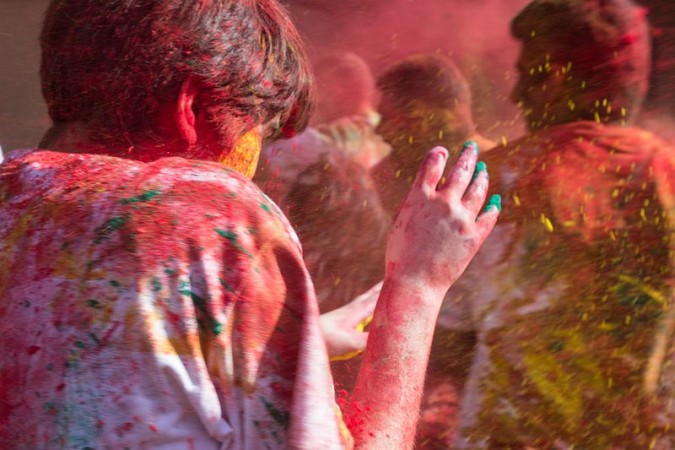 Boy's family says he is 'innocent'
The boy's family has maintained that the Class 8 student is innocent. "Boys of his age generally have huge curiosity and excitement about festivals such as Holi and Diwali and begin celebrating much before the actual date. He poured gulal on her, thinking about Holi celebrations and he did not have any other intention," the boy's mother told India Today.
She also added that given the age of her son, it is indeed doubtful that he had any knowledge and understanding about the significance of sindoor.
"He is innocent and has been framed by the other side just because he had poured gulal", the boy's mother asserted.
Gurugram-based legal expert Pramod Sharma said that the boy should be given the benefit of the doubt, owing to his age and the occasion of Holi.
"We have repeatedly urged the personnel at the women's police station Manesar that punishing him under stringent sections of POCSO Act will destroy his future, but they did not listen to us," Sharma added.