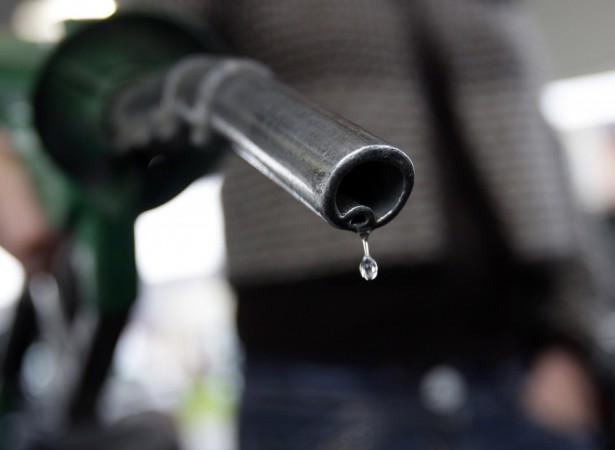 The Indian government on Wednesday announced its decision to hike the petrol prices by Rs 7.50 per litre. The hike will come into effect midnight on Wednesday.
The price will stand at an additional Rs 6.28 per litre. Local sales tax or VAT at 1.22 will round the hike to Rs 7.50 per litre in Delhi where the cost of petrol is currently Rs 65.64, media reports said.
In southern states, the petrol price will be in the range of Rs 75 to 78 a litre. Petrol will cost Rs.78.16 per litre in Mumbai while in Kolkata and Chennai the price will be around Rs.77.53 per litre.
The depreciating rupee is amongst the several factors that coerced the government to hike the petrol prices. The currency dropped to a record low of Rs 56 to the dollar on Wednesday.
State-run oil companies had earlier asked the government for a hike of at least Rs 4 per litre with several of the oil companies incurring a loss of Rs 8,000 crore per year, NDTV said.
The proposed hike comes in the midst of rising inflation and steep commodity prices besides the progressive falling rupee, irking the opposition as well as coalition partners who voiced their stand against the price increase.
"This is a striking blow the UPA has given on completion of its third year in office...this is due entirely to mismanagement," Bharatiya Janata Party spokesperson Nirmala Sitharaman said according to the NDTV.
West Bengal Chief minister Mamata Banerjee said that her party Trinamool Congress was not consulted by the government on the issue. She said that the price hike "was unfortunate and will protest against the hike."
Petroleum Minister S Jaipal Reddy outlined the need to increase petrol prices on Tuesday, but did not comment on when the hike would actually take effect, IBN Live said.
The government had last raised petrol rates in November 2011 while rates of diesel, kerosene and cooking gas were not increased since June.
Analysts say that the price hike was expected as the oil prices remained volatile in international market. The fluctuation was invariably caused by fears of a possible short fall in oil supply following the West's embargo on Iranian oil.
The embargo has led to a shortfall of 300 hundred thousand barrels of oil per day in the international market, according to the International Energy Agency.