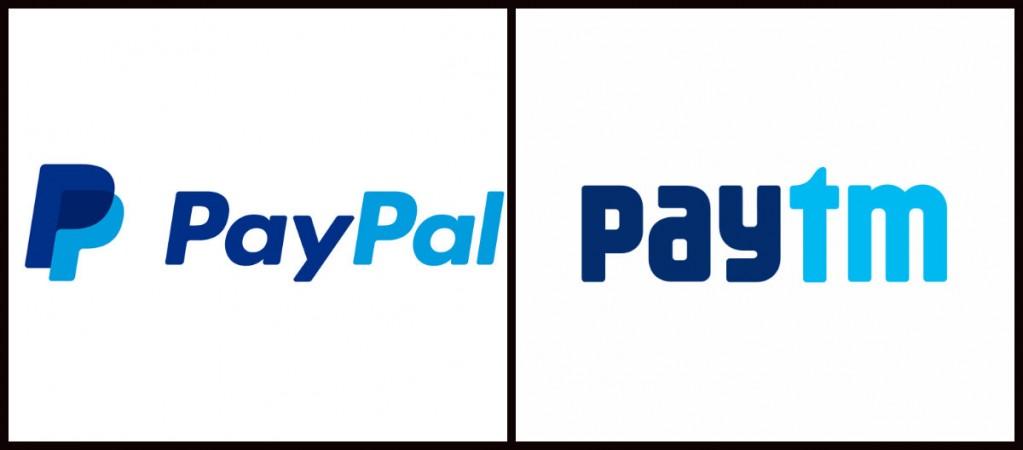 Paytm, India's largest wallet company, may be soaring high with Narendra Modi government's announcement to demonetise higher currency notes of Rs 500 and Rs 1,000. But the Noida-based company recently received a jolt after the world's largest payments firm -- PayPal -- accused it of stealing its logo.
The Californian-based company, PayPal, has accused Paytm of using a logo that is "deceptively and confusingly similar" to its own in a complaint filed with the Indian trademark office.
The complaint by PayPal says that Paytm "slavishly adopted the two-tone blue colour scheme" of the trademarked PayPal logo. In its notice, PayPal also said that it has been using its trademark across several countries since 1999.
"These similarities cause a likelihood of confusion. There is no reason for the Applicant (Paytm) to adopt the identical colours and colour scheme other than to take advantage of the reputation the Opponent (PayPal) has built up into this combination in connection with its popular services," the complaint reads.
Paytm has declined to comment on the allegations. Currently, the company is in the final stages of getting its logo registered.
As part of the trademark registration process in India, a company needs to advertise its logo and wait for a period of four months, during which anyone can raise objections or oppose it, as Rahul Dev, a patent attorney and tech corporate lawyer, explained in a post on LinkedIn.
The complaint comes at a time when Paytm is seeing a huge uptick in its user base. Since the announcement of demonetisation, Paytm has registered more than five million new users and has claimed that it is clocking more than seven million transactions per day.