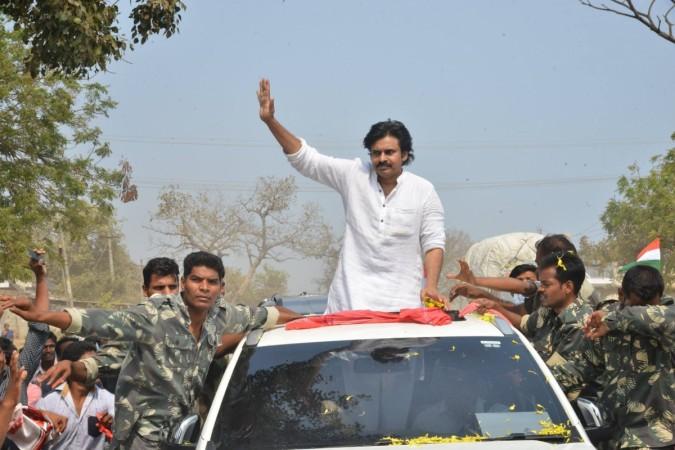 Telugu actor Pawan Kalyan, who had campaigned for the Bharatiya Janata Party (BJP) during the last Lok Sabha elections in 2014, has ditched the saffron party this time. The Power Star of Tollywood will reportedly put his weight behind Janata Dal (Secular).
The JD(S) has been in talks with Pawan Kalyan since its state president HD Kumaraswamy met him in 2016. Their constant efforts to gain his support for the party seem to have come to fruition as the Tollywood's Power Star has reportedly agreed to campaign for the party's candidates in the forthcoming Karnataka elections.
"Pawan Kalyan has agreed to campaign for our party candidates. His presence will certainly help us," Deccan Chronicle quotes senior JD(S) leader and party spokesperson Ramesh Babu as saying.
However, the actor's tour programme is yet to be finalised.
Tollywood stars trying to influence voters in Karnataka is not a new trend. Earlier, Mega Star Chiranjeevi had campaigned for the Congress in Kolar and other Telugu-speaking regions. During the last Lok Sabha elections, Pawan Kalyan, who belongs to the Balija community, had sought votes for Narendra Modi and had slammed the Congress party.
The population of Telugu voters is high in places like Bidar, Ballari, Kolar and Chikkaballapura, and the JD(S) does not have a strong hold here. Now, it is trying to strengthen the party in the border areas, and is keen to bring on board Pawan Kalyan, who enjoys a good fan following here.
On the other hand, Pawan Kalyan has been leaving no stone unturned to attack the BJP after the NDA failed to give special status to Andhra.
The Karnataka elections will be held on May 12 and the results will be announced three days later.