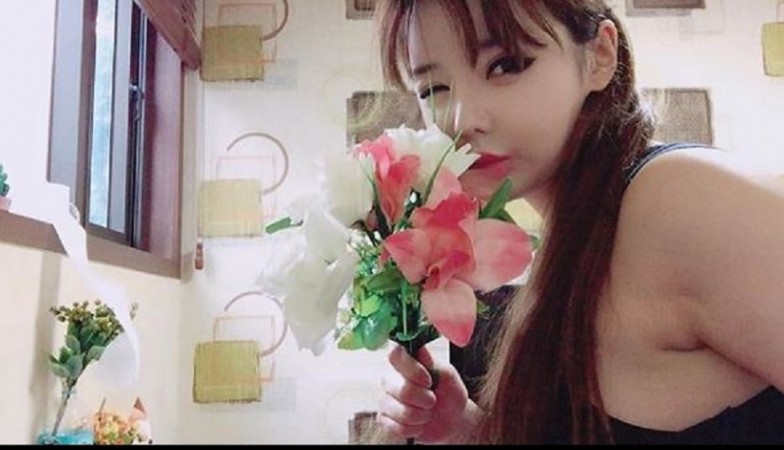 South Korean singer Park Bom's recent Instagram posts sparked debate online after a few social media users slammed her for getting plastic surgery done. Bom had posted a video on Instagram that dropped a hint about her comeback song, but social media users started discussing her facial features.
A few fans stated that she is looking different in the video. While some said that she became a bit fat and because of her skin colour she is looking different in the video, some said her nose tip is more raised than before.
"Her nose tip is more raised than before, you can see it when she turns her head to the side but it's fine she still looks amazing!" a user commented.
"Sorry babes I don't mean to ruin the vibe but just questioning a lil thing here, uhm so did she get sumthin done again around her face? I'm not trynna spread hate, I'm really sorry if this offends u unni. I'm just kinda noticing sumthin anyways I still love her and her voice and her songs, she's a queen," another user said.
However, Bom responded to the comments and said she hasn't done any plastic surgery. "This is going to be my last answer on this kind of question…. Did not…," she replied.
The video, which started the debate, was posted on Instagram on June 12. She dropped a hint about her comeback and this made her fans happy. She also tagged her friends Scotty Kim, an EDM DJ and producer, and creative director Ray Yeom in the post.
In April, Bom opened up about singing again. She said had quit singing because of the hate she received online, but now she wants to focus on what she likes the most.
"I can't give up what I want to do the most and what I am the best at because I am intimidated by misunderstandings," she said in an interview in April, according to Soompi.