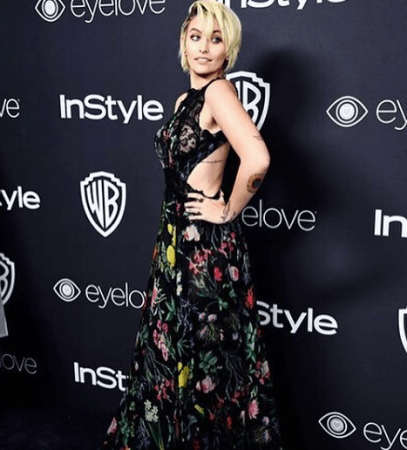 Michael Jackson's only daughter Paris Jackson has called it quits with her boyfriend Michael Snoddy.
Also read: The Bachelor Season 21 spoilers: Will Nick Viall get his happy ending?
"Paris ended things with Michael," an insider told Us, and hinted that the breakup many not be permanent. "It might just be a temporary fix until she finds her way back to Michael again."
The pair had been together for less than a year, and at present not much is known about what caused their breakup. But rumours indicate that her acting career took a toll on their romance.
Paris has landed a role in Lee Daniels' Star and she is now said to be focusing on work instead of her personal life. "It appears that Paris and Michael have parted ways for now, but their future is uncertain," the insider says. "She is doing well, enjoying being on set with Lee Daniels and focusing her energy on the opportunities ahead."
Paris and Snoddy reportedly met in an AA meeting last year and she underwent a transformation shortly after she got together with the drummer. Paris embraced her wild side by getting a number of tattoos and even piercing her nipples. These changes did not please her guardians, and reports noted that they believed Snoddy was a bad influence on Paris.
"The Jacksons are skeptical of Michael," a source told Radar Online back in August 2016. "They think that he was the influence that caused her to get all those tattoos! The family really had high hopes for Paris and thought that she was going to be the next prodigy. But they think now she's just focused on Michael," and that he is indirectly responsible for her apparently losing her direction.
Paris was previously involved with Chester Castellaw.