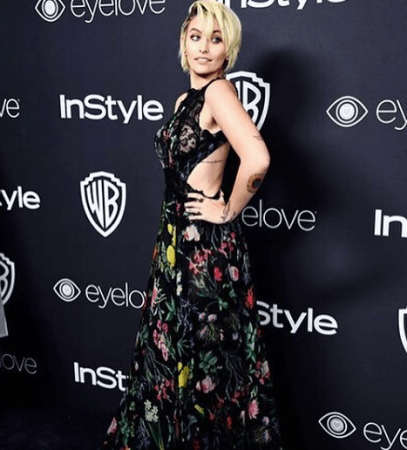 The Jackson family is reportedly worried about Paris Jackson, the late King of Pop Michael Jackson's only daughter, and they want her to check into a rehab facility as soon as possible.
Also read: Empire star Taraji P Henson goes braless in sheer gown at SAG Awards
According to RadarOnline, the Jacksons believe that Paris has "totally fallen off the wagon mentally and physically" and they believe she needs more therapy to sort out her life. The main cause of worry is Paris' boyfriend Michael Snoddy, the website noted, adding that the Jacksons do not approve of his influence on Paris. Paris and Snoddy met early last year through an AA meeting and they have been inseparable since then.
"Paris' family is certain that she is drinking and smoking pot. They believe that Snoddy is the reason for this and worry that he will be her downfall," a source told the media outlet.
However, according to Gossip Cop, there is no truth to these claims. This is not the first time Radar Online's reports are being blasted by Jackson insiders, and on one occasion Paris herself called out the publication when it reported that she had relapsed on alcohol. "That's all bullsh*t. My family's smarter than to believe the slander and trash you assh*les are spreading about me," she tweeted.
Paris recently landed her first magazine cover, and it has already landed her in controversy. The 18-year-old is on the cover of Rolling Stone magazine, and Wendy Williams questioned the interview during her daytime talk show on Wednesday, saying Paris did not deserve the cover as she is yet to make a mark in the entertainment industry.
"She has not made her mark on her own. You cannot be on the cover of one of the most prestigious entertainment and influential magazines in the world and just be the daughter of and tell your story inside. Sorry, you all," Williams said during her Hot Topics segment.
In response, Paris took to her Twitter account and wrote: "She seems to think about the family a lot considering she makes all these claims about us. Why are we on her mind so often?"