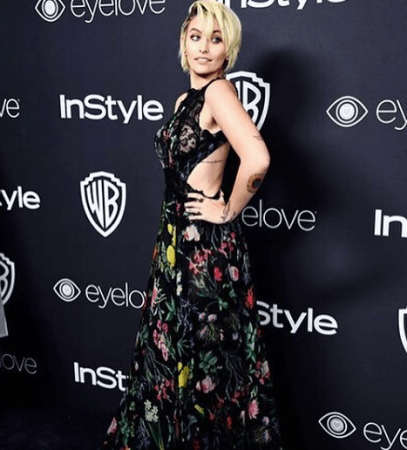 Paris Jackson, Michael Jackson's daughter, is headed to TV land as she makes her television debut with Empire's Lee Daniels' new show, Star. The 18-year-old actress is all set to join the star cast of Fox's show that started in December last year. She will be appearing in the second half of season 1.
Also Read: Star TV show on Fox: Is Queen Latifah the real star of the show?
In her first scripted role, Paris will be seen donning the character of Rachel Wells, a young, chic, stylish and intimidating social media guru. Her job will be to oversee publicity shoots of the girl group. Her character will be seen encouraging Eva (played by Sharlene Taulé) and Star (Jude Demorest) to push some boundaries, according to the official casting announcement.
The Fox show conveys the story of three girls – Star, Alexandra and Simone -- and their struggles to achieve stardom. Alexandra, played by Ryan Destiny, is the daughter of legendary rock star. She gives up on her star-studded life to start her musical career with Star, played by Demorest, and Simone played by Brittany O'Grady. Star and Simone are sisters who attempt to kill Simone's step father (who tries to rape Simone) before fleeing the latter's house.
The three talented singers move to Atlanta to stay with Star and Simone's god mother Carlotta, played by Queen Latifah, and explore different avenues to show their talents. The series has already aired five episodes and viewers were introduced to each character's back story.
The cast of Star also includes Benjamin Bratt, Amiyah Scott and Quincy Brown in important roles. The musical show has already seen Gladys Knight as one of the guest stars. Other stars over the first season include Lenny Kravitz, Tyrese Gibson and Naomi Campbell.
The first two episodes have been written and directed by Lee Daniels and have garnered good viewership. The sixth episode of Star airs on February 1, Wednesday, at 9/8c.