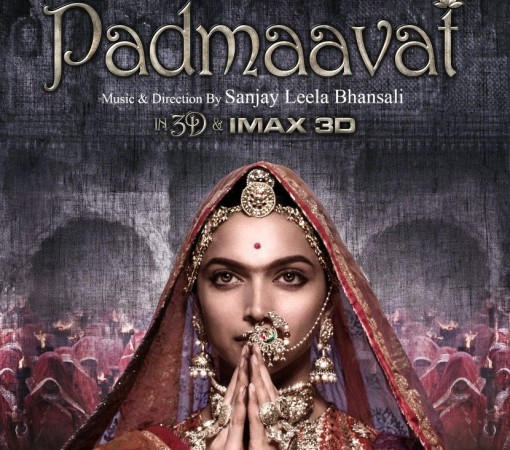 Sanjay Leela Bhansali's magnum opus Padmaavat is set to hit the theatres on Thursday, January 25. Yet, a day ahead of the film's release, protests and violence against the screening of the film continue to take place in many cities.
Karni Sena reviews Padmaavat: says 'Jhuka Bhansali, Jeeta Rajput'
Multiplexes in Gujarat have announced that no theatres will screen Padmaavat:
Gujarat Multiplex Owners Association has declared that no theatre will screen the movie.
Karni Sena members block Delhi-Jaipur highway:
Members of Karni Sena have blocked Delhi-Jaipur highway and attacked public and private vehicles to protest against the release of the film.
The Wazirpur-Pataudi road has also been blocked by protestors.
States beef up security: Many states on Wednesday, January 24, have increased anticipating violence ahead of the release of Padmaavat.
Gujarat Deputy CM Nitin Patel appeals people to boycott Padmaavat:
Even though Supreme Court has allowed the release of Padmaavat on January 25, Gujarat deputy chief minister, Nitin Patel, has appealed to the people to boycott the film inorder to maintain peace in the state.
"As the Supreme Court has allowed its release, this there is tension in the state. The state government is trying its best to maintain law and order. Several theatres have also voluntarily decided not to screen the movie. We appeal to people to voluntarily boycott the film," Nitin Patel said, reported Times of India.
Violence in Ahmedabad:
On Tuesday (January 23) evening, a protest in Ahmedabad, Gujarat, turned violent when mob vandalised shops at a mall, a cinema hall and even set fire to parked vehicles. Police had to open fire in the air to disperse the mob.
Following the violent protests, the police has registered multiple FIRs against 100 people.
Section 144 imposed in Gurugram:
Section 144 of the Criminal Procedure Code (CrPC) is also imposed in Gurugram, Haryana. The imposition of Section 144 prohibits assembly of more than four people in an area and carrying firearms and others devices capable of causing injury.
Padmaavat movie review roundup: Critics rave about Deepika and Ranveer's performances
"Direction under section 144 is necessary to impose restrictions on the presence of persons carrying firearms and other articles capable of causing injury, raising slogans and exhibiting placards within a 200-metre radius of cinema halls/multiplexes under Section 144. Order to continue being in effect until January 28," Gurugram District Magistrate Vinay Pratap Singh said in a statement, ANI reported.
Maharashtra minister appeals people not to watch movie:
In Maharashtra, citizens are divided in their opinions on whether to watch it or not. Minister for Tourism Jaikumar Rawal has appealed to people against watching the controversial film. According to DNA, when Rawal was asked if it was fair on his part being a minister to make such appeal, he said that he is also a human being and would not like people to watch a distortion of history.
Deepika Padukone and Ranveer Singh at Padmaavat special screening
Earlier in January this year, some states including Rajasthan, Madhya Pradesh, Gujarat and Himachal Pradesh had decided to ban the release of the film after the Central Board of Film Certification gave the film a go-ahead with a UA certificate.
Soon, the makers of Padmaavat had moved the Supreme Court to take action against people calling for the ban. The court went in favour of the makers. The verdict said that no state could impose a ban on the release of the movie.
Despite the SC verdict, theatres in many cities are refraining from screening the movie. PVR has released an official statement of the movie Padmaavat in Ahmedabad. "PVR Cinemas is not screening the movie Padmaavat at their theatres in Ahmedabad city," PVR spokesperson said.
International Business Times, India, checked for Padmaavat shows on BookMyShow.com, and was surpised to learn that cities likes Jaipur, Bhopal, Surat and Indore are not screening the movie.