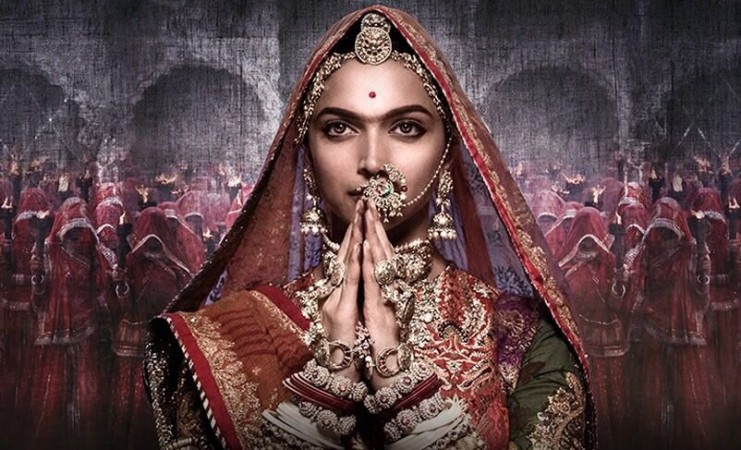 Padmaavat is set to release on January 25, but Rajput Karni Sena's protests have made the release difficult in states like Rajasthan and Gujarat. Director Sanjay Leela Bhansali, thus, had invited the Rajput community to watch the movie before it hits the screens.
Also read: Padmaavat row flares up again: Protests turn violent in Gurugram and Ahmedabad
After watching the magnum opus, mediator Suresh Chavhanke shared his review of the film and it looks like Padmaavat has impressed them as well.
Post-screening, he told the media: "Whatever objections we had raised against the film have been considered in sizable proportions. Our biggest objection was the presence of a shot featuring Alauddin Khilji and Ma Padmavati. Whether through a 'dream sequence' or just a mere reflection, we did not want Khilji to touch Padmavati. And it has been the Rajputs' victory that Khilji, who couldn't lay hands on Padmavati centuries ago, has failed to do so again through Bhansali's film."
"Our second objection was that the Ghoomar dance does not feature any male presence or reveal any body part. Thankfully, the song in the film does not have any male presence (expect Raja Rawalji) and Padmavati's midriff has been covered by digital effects."
He also said that Bhansali portrayed Alauddin Khilji how they wanted him to be. His interview is doing the rounds and since then, the hashtag -- #JhukaBhansaliJeeta Rajput -- has become viral on social media.
Does this mean a green signal from the Rajput community?
Check Chavhanke's tweets here:
While the Rajput community's mediator seemed to be impressed, we still doubt that there will be no violence on the release day. Already, there have been protests and riots in the places like Gurugram, Ahmedabad and Pune.
However, most of the Bollywood critics have praised the film. They have appreciated Padmaavat actors -- Shahid Kapoor, Deepika Padukone and Ranveer Singh's performances.