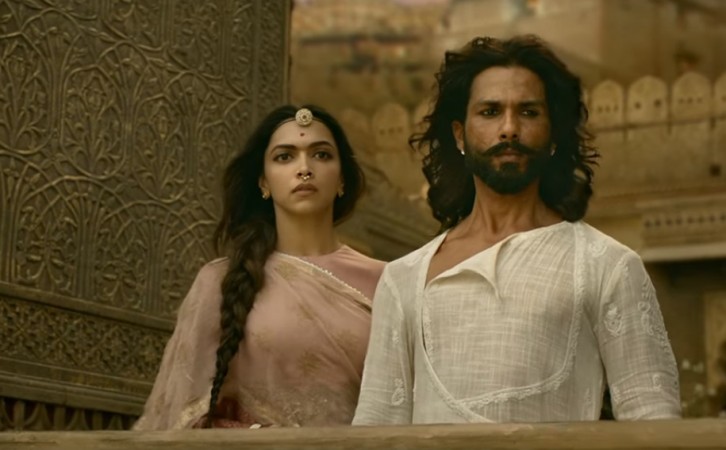 Padmaavat's troubles just don't seem to end. A day after 200 Rajput women held a rally in Chittorgarh against the release, now people from Padmaavat poet Muhammad Jayasi's village have demanded a profit share from the movie's earnings.
The people from the village in Amethi, Uttar Pradesh demanded a share from the movie's earnings so that the works related to the restoration of the birthplace and research institute of the poet can be carried out, Zoom reported.
Padmaavat movie is inspired by Malik Muhammad Jayasi's poem of the same name. According to the report, the Nagar Palik chairperson had even organised a programme in the town on Monday (January 22) to announce that the poet has all the rights over Padmaavat's earnings.
Earlier, Rani Mahendra Kanwar of Bassi, Chittorgarh, who is also the vice-president of Jauhar Smriti Sansthan told Mid Day that the film won't be screened in the state.
"The distributors have promised us they won't showcase the film. They, too, do not support Padmaavat in any way," Kanwar said.
"We are holding a peace protest march every day. But our women have threatened to commit suicide if the movie hits screens."
However, on Tuesday, Supreme Court rejected the pleas of Rajasthan and Madhya Pradesh governments to recall its order for allowing the screening.
"We respect the law, but can't have anyone dishonouring our community," Kanwar had earlier told Mid Day.
"Bhansali is saying that it's a work of fiction. Then why has he named his characters Alauddin Khilji and Rawal Ratan Singh? Bhansali is fooling people. If he had honest intentions, he would've sought permission from the Maharana of Mewar, Arvind Singhji," she added.
Under the banners of Jauhar Kshatrani Manch, Shri Rajput Karni Sena and Jauhar Smriti Sansthan, the women in Chittorgarh gave memorandums to officials addressed to the President, Prime Minister, Rajasthan Governor and Chief Minister.
Padmaavat features Deepika Padukone, Ranveer Singh and Shahid Kapoor in lead roles. The movie is set to hit the screens on January 25, but a premiere will be held a day before in the country.