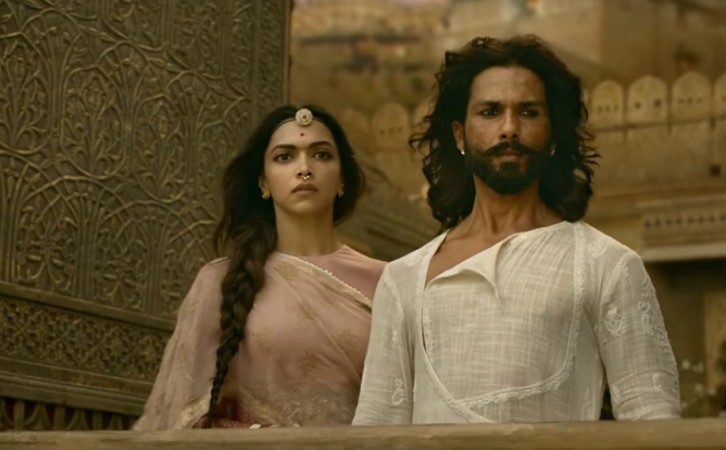 Sanjay Leela Bhansali's magnum opus Padmaavat, which had finally hit the screens in India, except for a few states, has hit yet another roadblock.
The period drama has been banned in Malaysia by the country's censor board as the film touches on the sensitivities of Islam.
You should continue to feel like 'vagina': Padmaavat co-writers to Swara Bhaskar in open letter
The chairman of National Film Censorship Board (LPF) Mohd Zamberi Abdul Aziz has said the film might offend the Muslims in the country and hence it was not cleared for screening.
"The storyline of the film touches on the sensitivities of Islam. That in itself is a matter of grave concern in Malaysia, a Muslim-majority country," Aziz was quoted as saying by Free Malaysia Today, Deccan Chronicle reported.
Aziz said the distributors of Padmaavat had filed an appeal against the ban and the Film Appeals Committee would look into it on January 30.
Ranveer Singh receives his first award for Padmaavat that will go to his bank locker [Photo]
"Currently, LPF is unable to provide further comments as the film distributor has submitted an appeal to the appeals committee. Therefore, further comments will only be issued after the appeals committee has made its decision," Aziz said.
Interestingly, Padmaavat was cleared for screening by Pakistani censor board without any cuts and certified "U".
Is Shahid Kapoor's Maharawal Ratan Singh in Padmaavat underplayed? These key moments show the real actor in him
Meanwhile, in India, cinema halls in Bihar's capital Patna have started screening Padmaavat amid heavy security arrangements. The screening resumed a day after two petrol bombs were hurled at a movie theatre in Muzaffarpur district where the SLB's movie was running.
However, in Rajasthan, Gujarat, Madhya Pradesh and Haryana, the movie is yet to run in theatres, as per reports.
Deepika Padukone, Ranveer Singh and Shahid Kapoor's controversial period drama became a nation-wide security concern as Karni Sena protesters and many other fringe groups accused the filmmakers of distorting history. They came out on roads, vandalising theatres, cinema halls and even targeted buses and other public property.
Even on the day of the film's release, the violent protests against the film continued to escalate every moment. Besides burning tyres, effigies, blocking highways, protesters took a drastic step when they attacked the school bus with kids on-board in Gurugram.