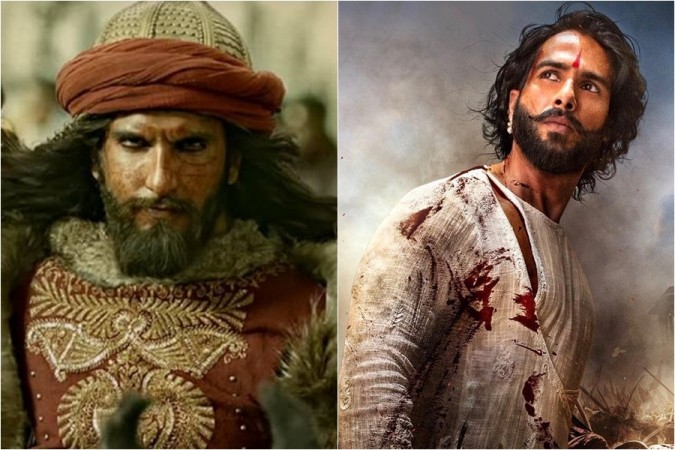 Ranveer Singh and Shahid Kapoor may have been basking in the glory of the success of their much awaited and surrounded by controversies, Padmaavat. But it looks like their insecurities have gripped them to such an extent that it has given rise to a new rivalry in the tinsel town.
It's a known fact that ever since Padmaavat's inception, and especially Shahid Kapoor's short presence as Maharawal Ratan Singh in the film's trailer gave rise to speculations about his role being underplayed on the screen.
ALSO READ: Padmaavat's makeup, hair and prosthetic designer Preetisheel Singh on cloud nine [Behind The Scene Images]
On the other hand, netizens showered praise on Ranveer Singh and lauded his performance and his menacing looks as the evil king Alauddin Khilji. Although fans appreciated Shahid for portraying the character of a Rajput king, it was Ranveer's Alauddin Khilji, that stole the show.
A few days after the trailer launch in October 2017, Shahid looked evidently dissatisfied when he was quoted as saying by BollywoodWallah.com, "I think that the role has been underplayed in the trailer. You have to wait for the film to discover the role. Picture abhi baaki hai mere dost" when he was asked about his role in the film.
But Shahid was relieved from all his worries after Padmaavat finally hit the theatres and audience loved his performance as Maharawal Ratan Singh. Moviegoers even mentioned that they felt Shahid's acting was better than Ranveer and one of his best performances till date.
ALSO READ: Shahid Kapoor finds Swara Bhaskar's open letter on Padmaavat a 'bit disgusting': Read full reaction
While everything seemed to be going pretty smooth between the two co-actors, things apparently took a sharp turn when Ranveer, in a recent media interaction after the success of Padmaavat, said that he would have played Shahid's role in Kaminey better.
However, it seems that Shahid didn't take things lightly, and the Kaminey actor was quoted saying at a recent press interaction that he would've played Ranveer's Khilji differently in the film.
His statement raised many eyebrows which added fuel to the fire of their possible rivalry with each other.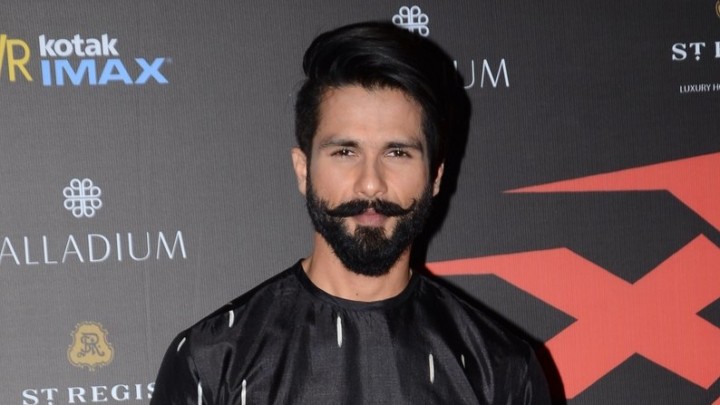 "Of course, Shahid would have played it differently. Every actor brings his own skills into every character. That is why you can't compare Dilip Kumar's Devdas with Shah Rukh Khan's Devdas. But why talk about a co-actor's role? Did Amitabh Bachchan speak about how he would've played Rajesh Khanna's role in Namak Haraam? Even when two actors are fierce rivals, it's an unwritten rule that two actors don't discuss one another's roles in the same film," a source close to Padmaavat was quoted as saying by Deccan Chronicle.
Shahid had recently admitted that he knew his character was underplayed throughout the making of the film and was glad that it came out well in the final project.
ALSO READ: Is Shahid Kapoor's Maharawal Ratan Singh in Padmaavat underplayed? These key moments show the real actor in him
"He had reservations about Ranveer playing the author-backed role, but Sanjay Leela Bhansali convinced him. But the twinge of doubt remained throughout the making of the film, and Shahid would anxiously look over his shoulder at Ranveer's role," another source was quoted as saying by Deccan Chronicle.
Whether Ranveer and Shahid are giving cold shoulders to each other or not, only time will tell.