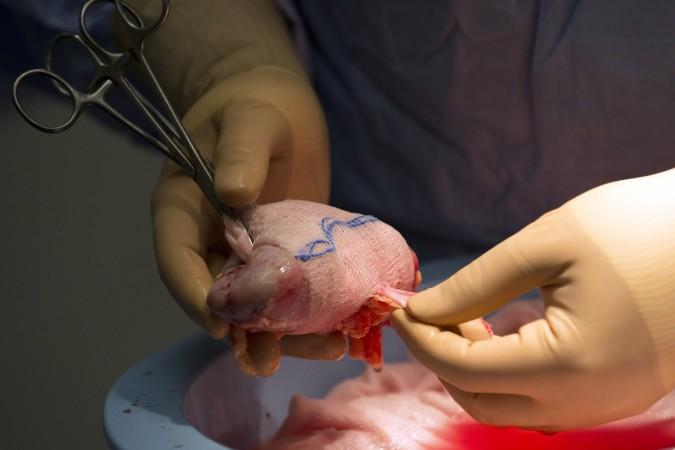 Is an organ transplant scam going on in Tamil Nadu? A recent case in which an accident victim's kin were coerced into donating his organs underlines the fact that this may be true. Moreover, Kerala Chief Minister Pinarayi Vijayan took up the issue with his Tamil Nadu counterpart, heightening concerns that an organ racket is doing a brisk business in the state.
Manikandan, a resident of Kerala, met with a road accident and was admitted to a private hospital in Salem district of Tamil Nadu. According to the Kerala chief minister's letter, the victim was declared brain dead and put on a ventilator as his relatives were not able to arrange Rs 3 lakh needed to settle medical bills. However, a person, who claimed to be a lawyer, took signatures of the victim's kin on a document stating they agreed to donate his organs, but in return, they were not provided with any documents.
On being asked to explain their side of the story by the Tamil Nadu government, Vinayaka Super Speciality Hospital, where the victim was admitted, said the relatives were properly counselled and they even signed a consent form, which was recorded on CCTV.
Manikandan's relatives though narrate a different story. "The hospital authorities started pressurising us to donate organs while Manikandan was still on the ventilator. When we refused, they asked us to pay bill of Rs 2.5 lakh to claim the body. They offered to adjust the bill if we agreed to donate the organs. They kept pressurising us and said the donation is free and they are not profiting from it," Hari, a relative of the deceased told News18.
"We wanted to take him to some other hospital and it was not possible to remove him from the ventilator as the doctors refused to do so. In the meanwhile, the authorities kept on pressurising us to make payment if we wanted to take the body. We were mentally so upset we didn't know what to do," said Hari.
Once the relatives consented to organ donation, all bills were waived off and the body was transported to the victim's home city free of cost. However, this is not the only case where the family of the deceased have been forced to part with organs.
In October 2017, a brain dead teenaged accident victim was airlifted to a Chennai hospital where VK Sasikala's husband was undergoing treatment for liver failure. Organs of the boy saved Natarajan's life. The quick availability of the donor and the donation process raised a lot of eyebrows.
These cases throw light not only on the plight of poor families, who are forced to donate organs of their deceased relatives but also on the ease with which foreigners have been able to get organs in Tamil Nadu while Indians have to wait much longer.
Data accessed by News18 shows foreign nationals got 25 percent of hearts and 33 percent of lungs removed from brain dead people in Tamil Nadu in 2017. According to rules, foreigners can only get organs if there are no Indians in the list. The next preference will be given to NRIs but rules are not being adhered to and foreigners are given preference.