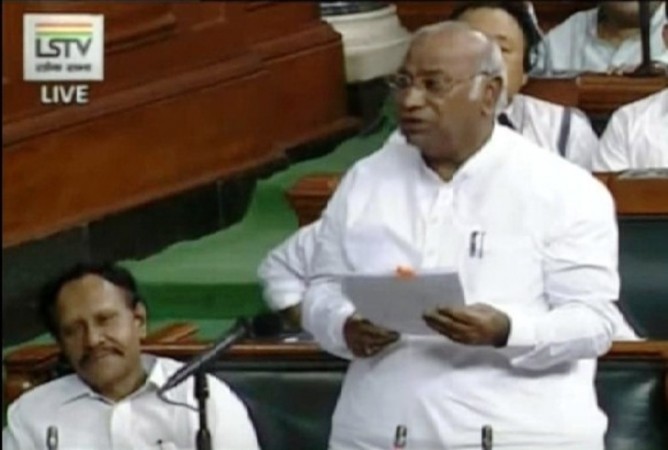 Former BJP MP Tarun Vijay may have put his foot firmly in his mouth when he tried to claim that Indians are not racist because "black" South Indians live in the country. His statements on an international news channel came back to haunt the BJP in Parliament on Monday. Now, the statements of another BJP MLA may be the next "issue" that the Opposition will rake up in Parliament to corner the saffron party.
Also read: Hyderabad BJP MLA Raja Singh threatens to behead those who do not want Ram Mandir built
Hyderabad BJP MLA Raja Singh Lodh had recently said that he would behead those who oppose the construction of the Ram Temple at his fabled birthplace in Ayodhya. He has been booked for the statement. And now, there is every chance that his remarks will be used in Parliament by the Opposition to take on the BJP.
Lok Sabha stalled
Tarun Vijay had been speaking on Friday, April 7, in the aftermath of attacks on Africans in India when he said: "To say that Indians can be racist is a most vicious thing because we worship a black god, Krishna is black... If we were racist, why would we have the entire south [India]?"
There was immediate outrage, and that spilt onto the floors of Parliament on Monday when Congress veteran and Leader of the Opposition in the Lok Sabha Mallikarjun Kharge said: "Are people living in South India part of the country or not? This shows your mentality. Do you want to divide India?"
He also asked: "What action are you going to take? Otherwise we will have to agitate not only inside but outside too." Union Home Minister Rajnath Singh had to placate him. He said: "India is a secular country. Discrimination on basis of caste, creed or colour cannot be allowed here"
Raja Singh next?
Hyderabad BJP MLA Raja Singh's statements could be the next thing the Congress and other political parties in the Opposition would want to raise in Parliament. The Telangana-based Majlis Bachao Tehreek (MBT) has lodged a complaint against Singh for delivering a "hate speech," and he has already been booked by the police on the basis of this complaint.
One path this issue may go down is whether a Hindu version of the Islamic State group — also known as the Islamic State of Iraq and Syria (ISIS) or the Islamic State of Iraq and the Levant (ISIL) — was emerging in India, given ISIS' affinity towards beheadings, and Singh's decapitation threat.
Speculation in this regard has already started online, as is evident from tweets like these:
Is BJP sending its leaders to ISIS 4 training? T. Raja Singh, BJP MLA said he would behead the ones opposing the construction of Ram Mandir

— Kapil Sibal-Team ? (@KapilSibalteam) April 10, 2017