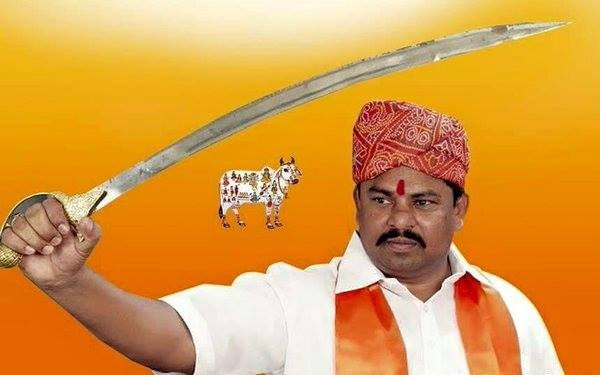 A BJP MLA from Hyderabad was booked by the police on Sunday for saying those who oppose the Ram temple in Ayodhya should be "beheaded". He said those opposing the temple's construction are "traitors".
Though he didn't name any particular community, his words were apparently directed at Muslim community who are against erecting a Ram temple at the site where Babri Masjid, a historical mosque made in the 16th century on the orders of Mughal emperor Babar, stood. Whereas, Hindus believe the site is the birthplace of Lord Ram.
A local Muslim organisation, Majlis Bachao Tehreek (MBT), registered a case against T Raja Singh on the complaint of Amjed Ullah Khan, the spokesperson of the group. Singh represents the Goshamahal constituency in Hyderabad.
He was booked under under IPC section 295A (deliberate and malicious acts intended to outrage religious feelings of any class by insulting its religion or religious beliefs), Police Inspector D Venkanna Naik told PTI.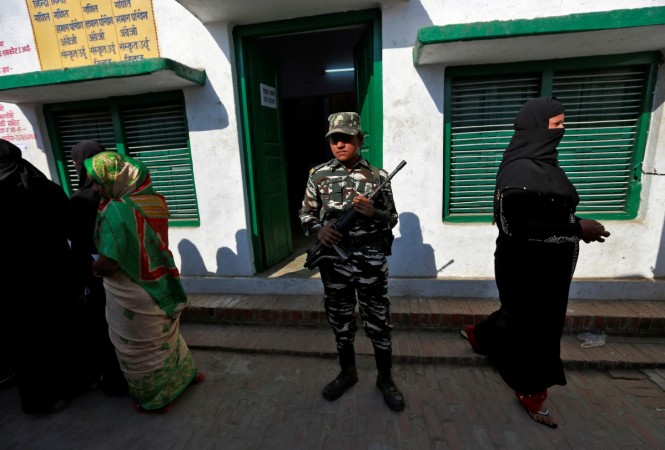 "When the title dispute is pending in the Supreme Court, such type of statements by Raja Singh (MLA) is the violation of the Supreme Court. I request to take appropriate action against the BJP MLA Raja Singh to allow law and order to prevail in the city (sic)," said Khan in his complaint.
The Ram mandir issue is under the Supreme Court's purview, which had told the parties concerned to reach an out-of-court settlement. The apex court had further said it would get involved only if such talks fail to generate consensus.
In the purported video Singh is seen saying, "The day is not far... The dream of every Hindu of building a Ram temple in Ayodhya (will be fulfilled). Recently, a video came on WhatsApp from Uttar Pradesh and someone was saying if Ram Mandir is built in Ayodhya they will create 'tehelka' (chaos) in the entire country. We welcome this. In fact, we were waiting for this day for the past several years so that when you traitors raise your heads, we will behead you."