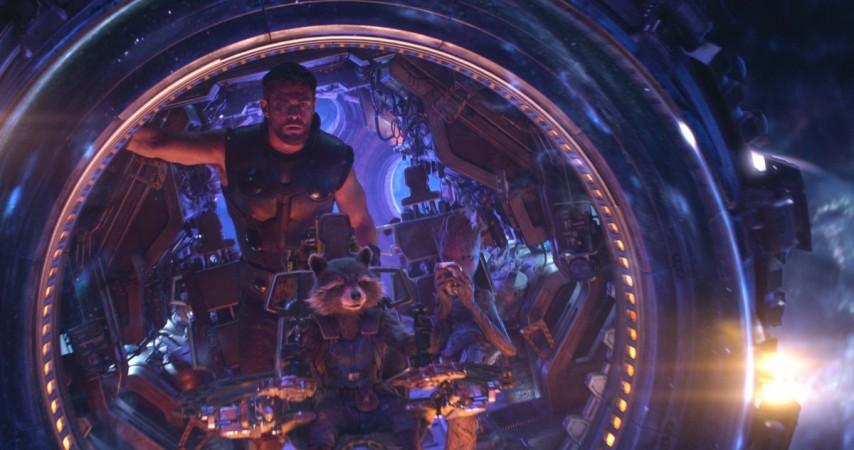 Avengers: Infinity War left everyone's heart aching. From Spider-Man and Black Panther to Loki and Bucky Barnes - the action-packed superhero crossover film ended with several fan favorites dying, following the Mad Titan Thanos' infinity stones-studded gauntlet snap.
The Avengers who did survive include Captain America, Iron Man, Black Widow, the Hulk's human form Bruce Banner and Thor. This is presumably so that they can fix things in Avengers 4. However, there have been speculations that the next sequel will bring an end to several superhero stories, including Captain America and Iron Man.
While there have been speculations that even Thor's arch could come to an end with the next movie, actor Chris Hemsworth has hinted that the God of Thunder's story will go on beyond Avengers 4.
He paved way for the speculations after he shared a video thanking fans for their support towards Avengers: Infinity War. Addressing his fans on Instagram, the actor said, "It was the biggest superhero film opening ever," the actor said talking about the China box office opening.
"The film continues to smash records left right and center and, I've said it before and I'll say it again — it's all thanks to you guys," he said.
"Thank you so much, everyone who continues to support these characters and the Marvel Universe," he shared before adding, "We're going to keep trying to crank them out for you, if you let us."
Wait, we? We as in Marvel and him? His statement has certainly given everyone hope that the end for Thor is not near yet. The actor's contract with Marvel Studios has ended but he or the Studio hasn't revealed if Hemsworth's run as the superhero has ended.
He has expressed his interest in exploring the character further, especially after Thor: Ragnarok director Taika Waititi has given the Asgard superhero a new look.
While fans will have to wait and see what's in store for Thor post Avengers 4, Infinity War directors Joe and Anthony Russo hinted recently that Thor's love interest Jane Foster, played by Natalie Portman, could return in Avengers 4.
HuffPost asked the directors if Jane survived the snap to which they were noticeably coy and shared that it could be a potential spoiler.
Avengers 4 is set to release on May 3, 2019.