OnePlus is going to make a powerful impact in the premium smartphone industry with the launch of its 2019 flagships under the OnePlus 7 series. This time around, the company seems to have gone Samsung and Apple way to launch three variants of its flagship smartphone and the end result is going to be OnePlus 7, OnePlus 7 Pro and OnePlus 7 5G.
Rumours are rife with details about the OnePlus 7 trio coming next month, so much that the phones' complete designs, key features, expected pricing as well as the launch date. But nothing is confirmed until the company says so, which is why the upcoming information by OnePlus CEO Pete Lau trumps all the rumours and gains extra weight.
Lau has been quite active on Twitter with his impromptu teasers about the upcoming OnePlus 7 phones. On Friday, the OnePlus chief promised to make a launch event announcement on Tuesday, April 23, and it takes little time to guess that the Lau is talking about the OnePlus 7 series here.
Since rumours have already indicated that OnePlus 7 official launch will take place on May 14, which also falls on a Tuesday - same day Lau is going to make the announcement. This cannot be a coincidence, but we'll know for sure what OnePlus has planned in a matter of three days.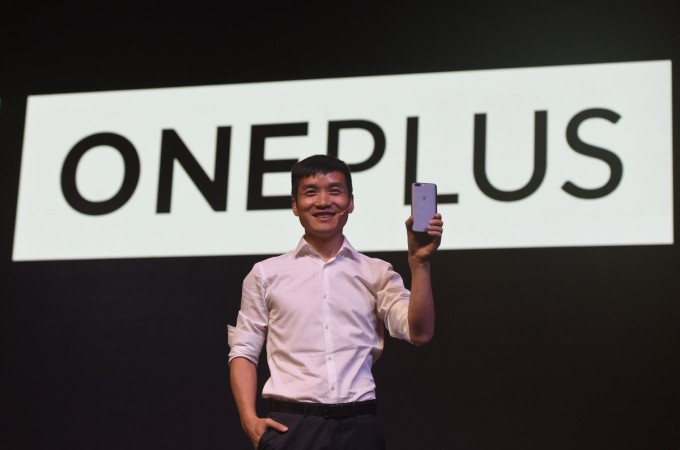 OnePlus 7 is going to be the most important launch for the company as it marks a major shift in strategy. So far, the company has been launching just one flagship with different storage and RAM configurations in the first half of the year and a successor "T" variant towards the end of the year. This time, we are going to be treated with three variants of OnePlus 7, with the additions of OnePlus 7 Pro and OnePlus 7 Pro 5G.
If the rumours are to be believed, OnePlus 7 could borrow OnePlus 6T's design with a waterdrop notch display and dual rear cameras while the Pro variants will be seen with a pop-up selfie camera, a truly full-screen display with dual curved edges and a triple camera set up at the back.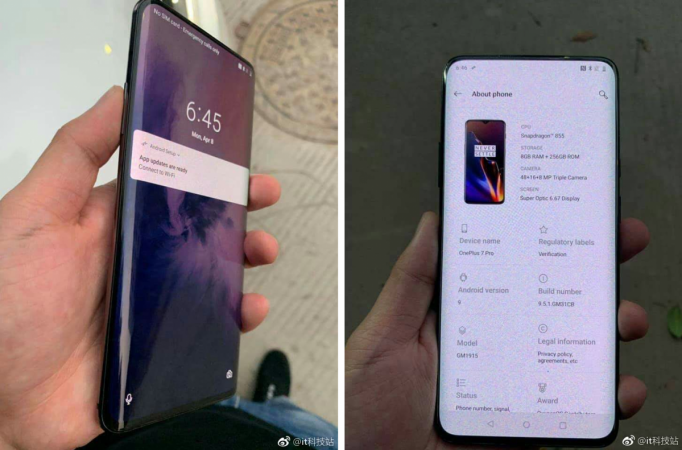 OnePlus 7's key features will likely include a 6.4-inch flat display, a 48MP primary camera at the back, and the best of performance with Snapdragon 855 chipset, 8GB RAM and 128GB storage. As for the OnePlus 7 Pro, there's going to be a 6.64-inch curved display with Quad HD+ resolution and 90Hz refresh rate, a 48MP primary lens at the back alongside telephoto and wide-angle sensors, a 4,000mAh battery with 30W Warp Charge, dual speakers and more.
Clearly, OnePlus 7 Pro will be the show-stopper while OnePlus 7 will help the company keep rising prices criticisms at bay. Seeing the differences between OnePlus 7 and OnePlus 7 Pro, we can assume a noticeable price difference between the two models - much like Samsung Galaxy S10 and S10e or iPhone XS and XR.
Are you excited about OnePlus 7 launch? Share your thoughts with us.