OnePlus is gearing up for the next big launch of OnePlus 6T as early as next month, but the exact date of its release has been a mystery. Rumours are rife with details about the unannounced OnePlus 6T's key upgrades and overall features, leaving a little surprise for the fans during the official launch. Continuing the spoilers, a fresh leak has ousted the suspenseful release date of OnePlus 6T in India.
An invite for OnePlus 6T was leaked on Weibo, confirming that the launch will take place in India on October 17. The invite poster is also hinting at the in-display fingerprint scanner, which is seen as one of the biggest upgrades from the 6 to 6T. In fact, the feature was recently confirmed by the China-based smartphone maker.
The invite looks like a draft and the official invitation will look much more appealing. The invite has a tagline "Unlock the speed," which is a clear reference to the in-display fingerprint sensor. OnePlus choosing India for the launch of OnePlus 6T is not surprising, seeing it is one of the biggest markets for the company.

However, we can expect the OnePlus 6T launch to concurrently take place in Europe or the U.S. OnePlus 6T is an important launch for the company in the U.S. as it is going to be its first smartphone to be backed by a U.S. carrier, which is T-Mobile.
After solving the release date mystery, other details about the OnePlus 6T don't seem hard to crack. Rumours have already suggested that the handset would cost around Rs 36,999 in India and approximately $550 in international markets. Considering the minor price bump compared to the predecessor OnePlus 6, the OnePlus 6T would pack worthy upgrades.
In addition to the in-display fingerprint scanner, OnePlus 6T is expected to feature a "waterdrop" shaped notch, which means larger screen real estate for users. The display size will remain the same, measuring 6.4 inches diagonally with an AMOLED panel and Full HD+ resolution.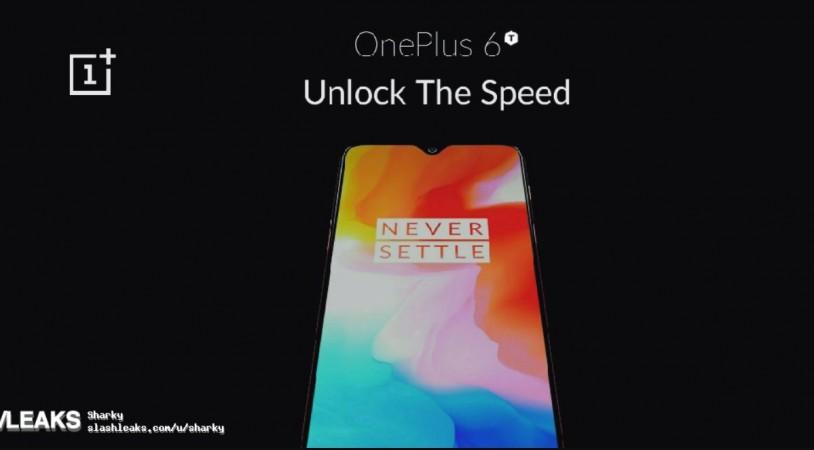 There are ongoing conflicts about the OnePlus 6T's rear camera as some report suggest triple camera setup while other leaks hint at dual cameras. We'll have more clarity on this on the day of launch.
Even with such welcoming changes, OnePlus made a controversial decision of ditching the 3.5mm headphone jack in its OnePlus 6T. The company says the change comes at the right time as it would cause less friction among users than it would have two years ago.
The rest of the spec-sheet is expected to remain unchanged – Qualcomm Snapdragon 845 chipset, 6GB/8GB RAM, 64GB/128GB/256GB storage options, single front camera, Dash Charge technology and more. Stay tuned for updates.