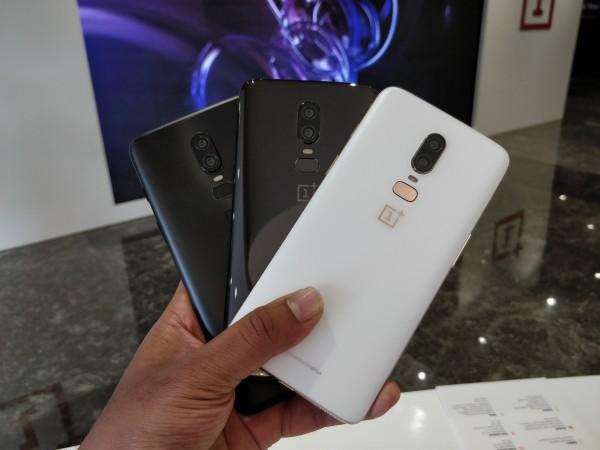 Amazon is hosting OnePlus 6 first access sale exclusively for Prime members at 12:00 pm on May 21
The company will also be setting up pop-up experience-cum-sale stores in eight cities across India on May 21 and 22
After series of rumors and speculations, OnePlus finally showcased its flagship OnePlus 6 smartphone in India on Thursday 1 and we had the chance to get a close-up with the device in Mumbai. For those who watched the event already know the different variants of OnePlus 6 launched in India, and here are our first impressions of them.
OnePlus launched a special OnePlus 6 Marvel Avengers Limited Edition with 8GB RAM and 256 ROM priced at Rs 44,999, but those who want a standard model can choose between 6GB RAM + 64GB ROM and 8GB RAM + 128GB ROM variants, priced at Rs 34,999 and Rs 39,999, respectively. Even in these two variants, OnePlus has three options, Midnight Black, Mirror Black and Silk White, and all of them have a unique appeal.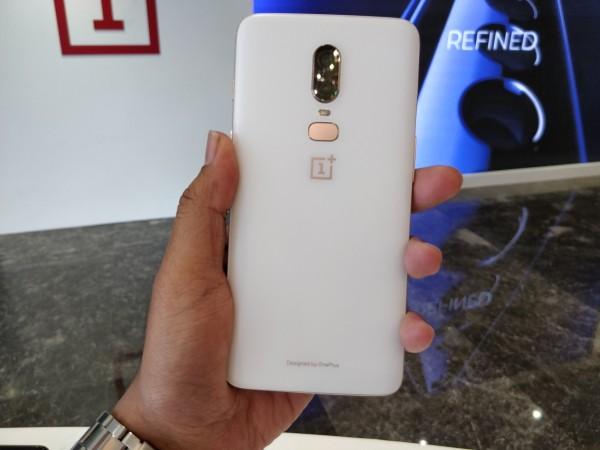 Let's talk design
OnePlus has come with full glass design for its flagship device and it looks absolutely stunning. The mirror black version has a glossy finish, but the downside is that it easily attracts fingerprint smudges. If that's a deal breaker for you, OnePlus has the Midnight Black and Silk White limited edition, but our personal favorite is the latter. The Midnight Black has a matte finish on glass, which looks much like metal. In our view, the shimmering white steals the spotlight, even from the Avengers limited edition that is priced a lot higher.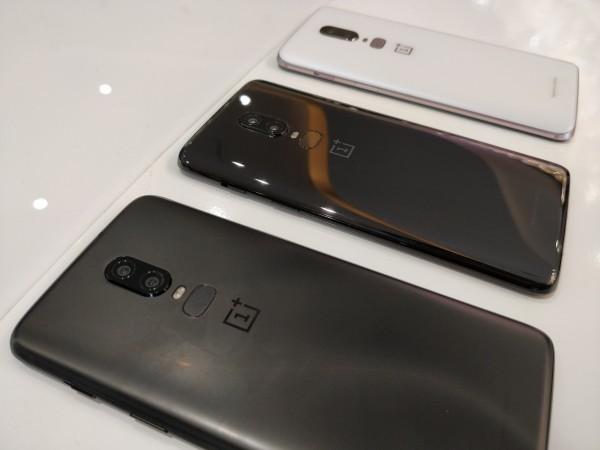 In terms of usability, the OnePlus 6 has a 6.28-inch display with 19:9 aspect ratio due to the extra space on the sides of the notch. But it's a handy device nonetheless. The display is bright enough for both indoor and outdoor use, and it's ideal for gaming and movie watching.
Now for the camera. Let's dive right in.
We spent brief time testing the camera, and it was done mainly indoors so it is hard to draw conclusions right away. But we liked what we saw. The rear camera with dual sensors seems to be doing a decent job at landscape shots with balanced colors and details. There isn't too much exposure or loss of natural light, even indoors. The OIS in the 16MP primary camera gives the camera a boost in terms of clarity and stability in videos.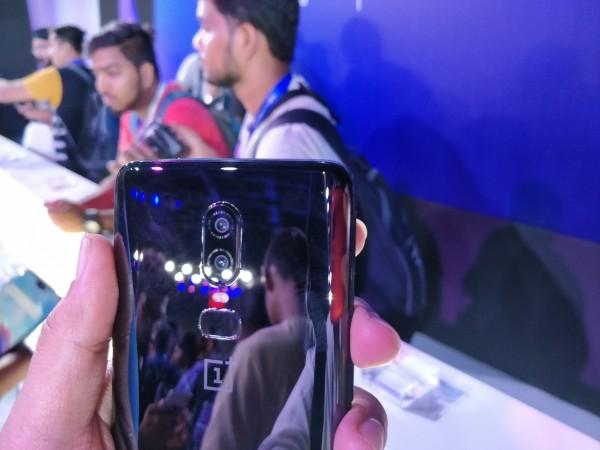 As for selfies, we didn't find a vast difference between the new handset and its predecessor. But the demo units had portrait mode on the selfie camera, which will be rolled out to all devices soon The portrait mode on selfie was one of the best we had seen so far, with accurate differentiation of the subject and the background. We will be testing this extensively in our detailed review.
'The speed you need'
Even before the official launch of the smartphone, OnePlus has been using "the speed you need" tagline. At the launch, it got pretty clear how OnePlus 6 justifies every bit of that.
The Snapdragon 845 chipset paired with 8GB RAM is a perfect combination of smooth and fast performance. The OxygenOS UI is just the icing on the cake. It sure feels like an upgrade, even for those coming from OnePlus 5T. But we will be testing it thoroughly in our full review.
OnePlus 6 comes with a 3,300mAh battery with Dash Charge - same as the OnePlus 5T, which can give users anywhere between 6-9 hours runtime depending on the usage. The fast charging is what continues to impress even though OnePlus didn't feel the need to upgrade it.
Verdict
It's too soon say if the OnePlus 6 is the ultimate smartphone you need right now, but with our early hands-on experience, it is safe to say that it can easily be one of the top three smartphones in the market right now. For a thorough decision, stay tuned for our full review of the OnePlus 6.