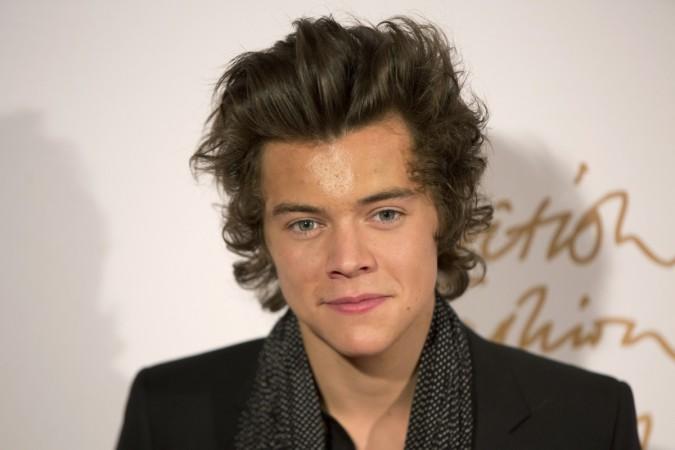 One Direction star Harry Styles recently sparked rumours of portraying the role of legendary musician Mick Jagger in the Rolling Stones biopic.
Also read: Harry Styles' new single takes us back to these music star debuts; where were you when they broke the charts?
The singer had recently appeared on The Graham Norton Show for a solo interview, which is also marked as his first UK interview as a solo artist. The singer recently launched his much-anticipated debut single "Sign Of The Times".
Taking to Twitter, the 1D heartthrob also teased his fans the record cover art for his upcoming self-titled album, which will be released on May 12.
However, when the popular talk show host Graham Norton asked him to confirm or deny all the rumours spread by the media using facial expression, Harry denied all the weird rumours about him. And, he assured his fans that eating dog, working as an estate agent, or even using sheep's placenta as a moisturizer, all the stories are cooked up.
However, when Norton asked Harry whether he had auditioned for the role of Han Solo, he kept quiet. He also chose to stay silent while being asked if he is about to play Mick Jagger in a biopic of legendary singer-songwriter, he just smiled mysteriously.
While talking about being excited and proud of the release of his solo album, the hunky vocalist also confirmed that he will be doing a solo tour soon.
Surprisingly, the singer also admitted that he does not feel too lonely without his One Direction bandmates by his side.
The Graham Norton Show will be on air tonight at 10.35 pm on BBC One.