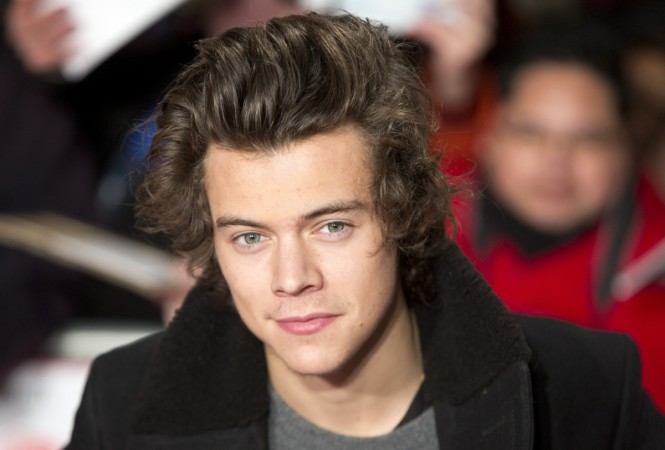 The young heartthrob and One Direction member Harry Styles has joined the list of music icons, who made it big with their debut song. He was praised by many of his fans after the release of his first solo single Sign Of The Times.
While critics described the English singer's new musical project as mournful, sensitive, overblown and pompous, his admirers are going gaga over it.
While a social media user wrote, "Wasn't really a fan of one direction but loving this song, two big thumbs up, another netizen commented, "Absolutely brilliant harry it's got to get to number 1 in the charts can't stop listening to it."
Also Read: Justin Bieber's Purpose Tour: Zayn Malik to attend Canadian singer's India concert?
But Harry Styles is not the only artist, who has wooed music lovers with the first single. Justin Bieber, Rihanna, Taylor Swift and Drake are among a few of the stars, who rose to fame with their debut song.
1. Justin Bieber
Beliebers still love to dance to the tunes of Canadian singer's first single One Time, which was released to rhythmic radio and mainstream on May 18, 2009. A moderately paced party song with the backing of R&B infused bass beats compliment the track's intro and outro, which are sung in sing-and-tell format.
2. Taylor Swift
The break-up song Tim McGraw by the 27-year-old singer was released on June 19, 2006 as the lead single of her debut album Taylor Swift. The country song with a moderate tempo mingles with the modern and traditional features of country music.
3. Rihanna
The party song Pon de Replay was released on May 24, 2005 as the lead single of Barbadian singer's debut album Music Of The Sun. The dance-pop infuses a reggae style with a moderated dance groove and a metronome of 100 beats per minute.
4. Drake
First solo song of the Canadian rapper was released on March 8, 2010 as the lead single of his debut album Thank Me Later. Over is made by mixing aggressive raps with heavy use of orchestral backdrop that delivers a fast paced musical number with confident lyrics.
5. Beyonce
The pop love song Crazy In Love was released by the American singer on May 18, 2003 as the lead single of her debut music album Dangerously in Love. With traditional cowbell rhythm and hip hop style the song lets the music lovers dance to the beats of brass and big drums.