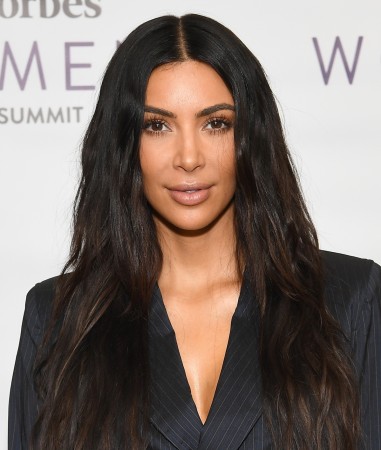 Kim Kardashian has managed to blow up the internet again. And she did the job with just one little tweet. No barely censored bathroom selfies or big announcements this time though.
The mother of two just asked for advice on strollers and voila – the internet went crazy because of course, nobody can have enough of the Kardashian babies.
Also read: Kim Kardashian opens up about suffering from body dismorphia
Kim dropped the bomb yesterday, tweeting that she was looking to purchase a double stroller. And knowing the Kar-Jenner fandom, the fans were quick with their calculations and theories, and everybody seemed to reach a unanimous conclusion.
Kim tweeted, "Anyone know who makes the best double stroller? Not a tiny compact one but regular size." And people concluded – that Kim's surrogate is pregnant with twins.
The response was spontaneous, almost after if post the rumours of a triple baby boom in the family, this seems like the next obvious stunt. On top of that, back in 2015, Kim had spoken on the Ellen Degeneres show about certain similar psychic predictions.
'A psychic emailed me the other day and said, "You're gonna have twins in 2018".' Kim did not take kindly to the note. 'I was like, "Lose my email",' Kim had told Ellen. Looks like fans remembered that and it only fuelled their jumping to conclusions.
Anyone know who makes the best double stroller? Not a tiny compact one but regular size.

— Kim Kardashian West (@KimKardashian) October 23, 2017
SO TWINS?!?! Omg what if that psychic was right!!!!!!!

— NAÉ ❥ (@AKutieNameKim) October 23, 2017
Even though some took the chance to also point out that it could be for Khloe, 34 and Kylie, 20 who are also rumoured to be pregnant. Or it could be for Kim's son Saint and her arriving baby.
Saint is not even two yet so probably for saint and new baby ? not twins

— Stephey Marie ? (@St3ph3rs_83) October 23, 2017
The unanimous conclusion seemed to remain the same.
Not surprising, considering people have already claimed that Kris Jenner works harder than the devil to keep their reality show, Keeping Up with the Kardashian's ratings intact. And while this could have been just another end of their rumoured $25 million ploy, Kim wasn't having any of it.
The 36-year-old mother of two stated the obvious reason why she would be asking her social media following for stroller advice. "'I have two kids people!!!! LOL." She was of course talking about her daughter North, who's four and the one-year-old Saint.
Kim had confirmed earlier this year that she and husband, Kanye West, 40, are expecting their third child via surrogacy due to her medical complications. While the surrogate's identity has been kept confidential, the baby is due sometime around January-February, 2018.