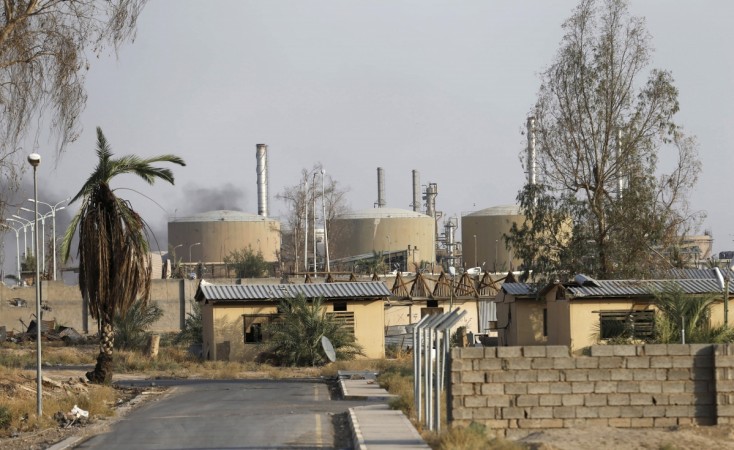 The International Monetary Fund's (IMF) revised economic outlook report released on Monday says revenue losses of oil-exporting countries in West Asia could widen to $500 billion this year from last year's $390 billion due to lower crude oil prices. The actual loss for 2015 is $30 billion more than the October 2015 projection made by the IMF, the Associated Press reported.
The agency quoted the organisation's director for the region as saying that though oil prices will rebound, they won't reach the levels seen in the recent past.
"Oil prices are likely to improve from where they are, but they're not going to go back to the figures that we saw in 2013 and 2014 for a long, long time, so this means that many of them have to cut back spending and they also have to try to raise revenue outside the oil sector," IMF Director for Middle East and Central Asia Masood Ahmed said, according to the news agency.
Crude oil prices slipped from $115 a barrel in mid-2014 to hover around $30 per barrel by January 2016, upsetting the economies of oil-exporting countries.
As a result of the losses, the six Gulf Cooperation Council comprising Saudi Arabia, Kuwait, Qatar, Bahrain, Oman and the United Arab Emirates (UAE) are expected to post a growth rate of 1.8 percent this year as against 3.3 percent last year.
Saudi Arabia, which happens to be the biggest economy in the region, would be hit in a big way. The country's revenues predominantly come from oil exports; it was 72 percent of the total revenues in 2015, reports AP.
Though major oil-importing countries such as India have benefited a lot from falling oil prices, there is a flip side to it.
If falling crude oil prices have given the country enough elbow room to manage its finances better, it has also hit the Indian economy hard in terms of exports, wrote Radhika Rao, economist, group research, DBS Bank, in her note "India: fading boost from low oil prices" issued in January this year.
"A fifth of India's exports go to OPEC countries. Shipments to the bloc fell 3.3% y-o-y in the April-November 2015 period, compared to growth of 5% the year before. In particular, exports are down 10% y-o-y to the UAE and 48% to Saudi Arabia," she wrote.
Remittances into India saw a 2.1 percent decline to $68.9 billion last year from $70 billion in 2014 due to falling crude oil prices, according to a World Bank report.
Saudi Arabia and the United Arab Emirates (UAE) were among the top five destinations in 2014 from where the remittances were made to developing countries by migrants.