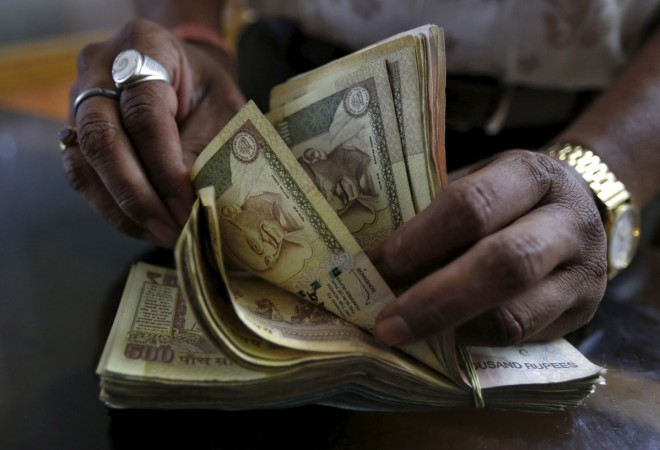 With $68.9 billion received as remittance in 2015, India continued to hold be the world's largest receiver of remittances, according to the World Bank. This also marks the country's first decline in remittances since 2009.
South Asia's largest economy witnessed a fall in remittances of 2.1 percent in 2015, from the $70 billion it received the previous year, said the latest edition of the 'Migration and Remittances' report.
"The slowing in remittances growth, which began in 2012, was aggravated last year by low oil prices, which took a toll on the earnings of many oil-exporting countries such as Russia and Gulf Cooperation Council (GCC) states," said a release by the bank.
The report also noted the effect of depreciation of major countries' currencies (for example, the euro, the Canadian dollar and the Australian dollar) vis-Ã - vis the U.S. dollar, as another reason for deceased growth in remittances.
Remittances, though contributing to more than 10 percent of India's GDP, may not have an adverse effect on the economy given its source countries are spread across geographies, it added.
On India's high cost of remittance, the report highlighted that the country's new-age banks, such as payment banks, and initiatives such as Digital India and Start-up India, have the potential to introduce disruptive technologies to reduce remittance cost. However, it cautioned, these services may not extend to its overseas remittance transactions given regulations, foreign exchange controls and AMLCFT (Anti-Money Laundering/Combating the Financing of Terrorism) requirements.
South Asian Region
Remittances to South Asia grew by 2 percent in 2015, down from 4.3 percent in 2014, primarily due to a contraction in flows to India, said the release.
A fall in remittances was seen across the South Asian countries of Bangladesh, Pakistan and Srilanka, except the mountain nation of Nepal. Remittances to Nepal rose dramatically in response to the earthquake, by 20.9 percent in 2015 versus 3.2 percent in 2014, noted the report.
Among the developing regions of the world, South Asia has the lowest rate of remittance cost, it noted. The average cost of sending $200 to regional countries in the fourth quarter of 2015 was 5.4 percent, down from 5.9 in the same quarter a year earlier.
Making projections for the year ahead, it said South Asia is expected to attract $123.3 billion in remittances in 2016, compared to $117.9 billion in 2015.