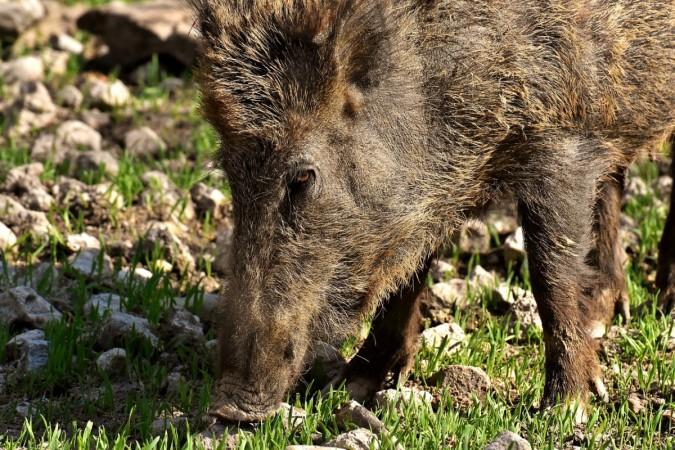 A man in Ohio, United States called 911 to report that a pig was following him. As shared on Facebook, the North Ridgeville Police Department was convinced that the man was intoxicated and had been hallucinating.
According to the Facebook post by the police, the man was walking home from Amtrak train station in Elyria at around 5.30 am in the morning. He called to the police officers to report about the bizarre incident.
He said that a pig was following him and he "didn't know what to do."
"Night shift responded to the obviously drunk guy walking home from the bar at 5:26 in the morning. He was at least drunk enough to call the police on himself while hallucinating," the police department wrote on Facebook.
"Upon arrival, they found a very sober male walking eastbound on Center Ridge near Maddock Rd. from the actual Amtrak train station in Elyria, not the bar. Oh, and he was being followed by a pig."
However, the pig was said to have rescued in the police cruiser and taken to the city's dog kennel. The pig was later returned to its owner.
The North Ridgeville Police Department also shared a photo of the accused pig.
The Facebook post had gone viral as it has received 26,000 likes and nearly 3,000 comments. It has also been shared more than 15,000 times.
The police department also mentioned about the "kangaroo incident" that happened two years ago. In December 2015, they took to social media to share the incident. They wrote, "At 5am today a motorist was driving down the road and a kangaroo (yes, a kangaroo) was doing whatever kangaroos do in the middle of Lorain Rd. near Stonebriar."
You can check out the post below.