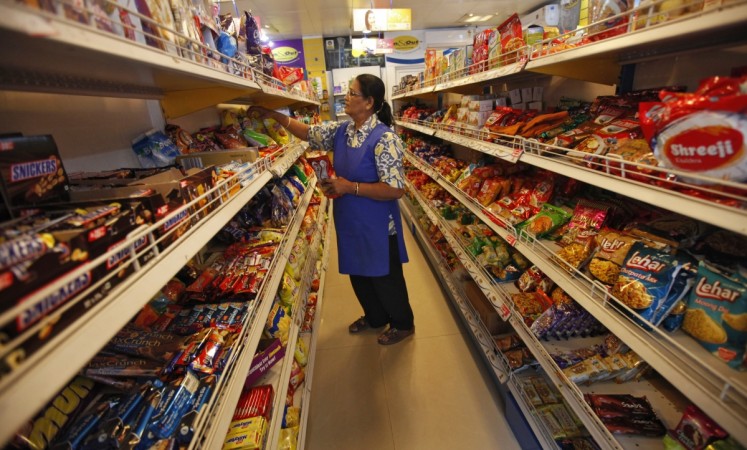 With the festival season well underway, India's brick-and-mortar stores have launched a massive pushback against online retailers.
The offline retailers allege that consumer and electronic goods manufacturers are offering a price advantage to online platforms and have threatened to stop stocking products that offer huge online rebates, industry sources say.
Where there is no price advantage, the manufacturers have been offering e-tailers a supply advantage by releasing more stocks of fast-moving items, unlike brick-and-mortar stores, according to them.
However, the manufacturers deny offering price or supply advantage to e-commerce platforms and say they have identical pricing policy for all sales channels, whether online or otherwise.
They deny introducing separate models for online and offline stores as alleged by brick and mortar stores.
India's leading e-commerce platforms, Walmart-owned Flipkart and Amazon, claim they only operate online marketplaces in India and do not doctor product prices.
Real world retailers in the northern states have sought "best net landing prices" and incentives without regard to quantities, targets and tie-ups for all dealers and distributors, a news report says.
The offensive from the brick-and-mortar stores marks a major shift from their earlier stand of blaming e-commerce marketplaces. The top distributors and retailers of consumer electronics and smartphones now blame manufacturing companies for the massive discounts on online platforms that have cut into their sales.
Sales of televisions, smartphones, and appliances in brick-and-mortar stores were badly hurt by Amazon and Flipkart during the October to November season, a report in the Economic Times says. Several offline retailers claimed their sales had halved from levels during Diwali last year, according to the report.
Several leading consumer electronics retailers from across the country such as Viveks, Girias, Shahs, Sathya and Vasanth, and the All India Mobile Retailers Association that claims representing over 25,000 mobile phone retailers, have joined hands to put pressure on the manufacturers.
Apart from parity in offer prices and supply volumes, the retailers have also sought the simultaneous launch of new models in offline stores just as in online ones.
The association has in a letter to mobile phone makers sought products of similar specifications, prices, offers and launch dates for new smartphone models across all channels.
An Amazon India spokesperson told the newspaper the sellers decide the prices. Amazon innovates to offer newer services to sellers that enable them to reduce their cost and transfer the advantage to the consumers in terms of lower prices.