Traders' body CAIT has called Friday a 'Bharat Bandh' to protest against Walmart's acquisition of home-grown retail major Flipkart and FDI in the retail sector.
"All commercial markets across the country will remain closed and no commercial activity will take place. About 7 crore small businesses all over the country are expected to participate in the bandh," the Confederation of All India Traders (CAIT) said in a statement.
The traders' body also claimed that a 'Trade Bandh' will be observed by Delhi traders in which all wholesale and retail markets will remain closed as part of their participation in the 'Bharat Trade Bandh'.
CAIT Secretary General Praveen Khandelwal told PTI that a protest Dharna will be held at Jantar Mantar here tomorrow against the Walmart-Flipkart deal and FDI in retail.
In January, the Union Cabinet decided to allow 100 per cent foreign direct investment (FDI) in single-brand retail under automatic route, and also eased local sourcing norms.
Delhi traders are also demanding immediate promulgation of an ordinance to stop sealing of shops in the city, it said.
"Besides FDI, the Delhi Trade Bandh is also focussing on sealing issue demanding the government to bring an ordinance to protect Delhi from sealing. To lodge their strong protest, the Delhi traders in large numbers will also join a Protest Dharna at Jantar Mantar tomorrow displaying their anguish and resentment," CAIT said in a statement.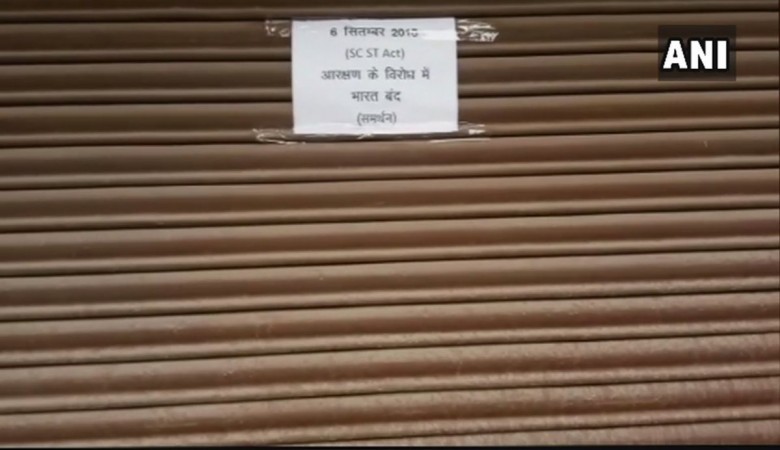 It further said that similar protests will also be held across the country in all states and the state level-trade associations will submit a memorandum to their district collector all over the country.
A statement issued by CAIT earlier this week claimed that prominent markets in Delhi, including Connaught Place, Chawri Bazar, Chandni Chowk, Sadar Bazar, Kashmiri Gate, Pahar Ganj, Karol Bagh, South Extension, Greater Kailash, Amar Colony, Green Park, Khan Market, Rajouri Garden, Tilak Nagar, Laxmi Nagar, Vikas Marg, Lajpat Nagar, Shahdara, etc will remain closed on September 28.
Khandelwal had alleged that the Monitoring Committee is conducting sealing as per its own wishes disregarding the provisions of MCD Act.
He said the government should bring an ordinance to provide relief to traders from sealing with an Amnesty Scheme, declaring maintenance of status quo as on December 31, 2017.