Just a few days after a 20-year-old was gang-raped by four men in Tamil Nadu while her boyfriend was held at knifepoint, a girl from Odisha's Ganjam district was sexually assaulted by six youths in front of her fiancé.
Minor raped in Gwalior; mother, brother held at gunpoint
The incident took place near a temple inside a forest where the couple had gone to offer prayers.
The police arrested six youths on Tuesday after the victim and her fiancé filed a police complaint.
Here's what happened
The teenage victim's family members had fixed her marriage on Monday, wherein the duo had participated in a ritualistic ceremony, said a New Indian Express report.
The faince is a native of Balisira village under Gangapur police limits.
Later on the same day, the victim and her prospective husband visited the nearby Budhakendu temple inside the forest to worship a deity there.
The bike-borne accused reached the temple while they were offering prayers.
They thrashed the man and dragged the girl into the forest, where they allegedly raped her before fleeing the spot.
The couple somehow managed to reach a nearby village and narrated the entire incident to the villagefolk before filing a police complaint.
According to the report, the supportive villagers staged protests in front of Gangapur police station, demanding immediate action of the perpetartors.
Bhanjanagar SDPO Utkal Kesari Das reached the spot after he got to know about the protests, and started a search operation for the accused.
The accused, who have been identified as Raghab Bisoi of Gangapur village, Samir Kumar Gouda and Rakesh Kumar Barad of Sanasadara village, and Shishira Nayak, Pabitra Sethi and Sibaram Nayak of Khyatribarapur village, were nabbed on Tuesday.
Meanwhile, the victim and the accused were sent to Maharaja Krishna Chandra Gajapati Medical College and Hospital in Brahmapur for medical examination.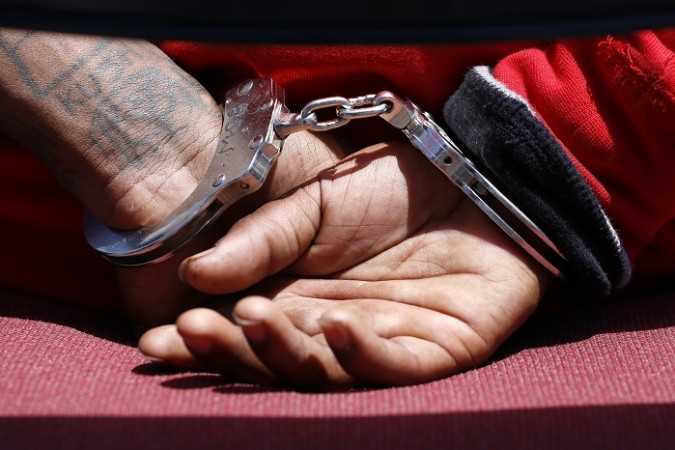 A woman in June this year was gang-raped by two men who stormed into her house while her husband was held at gunpoint in Bishnupur area of South 24 Parganas in West Bengal.