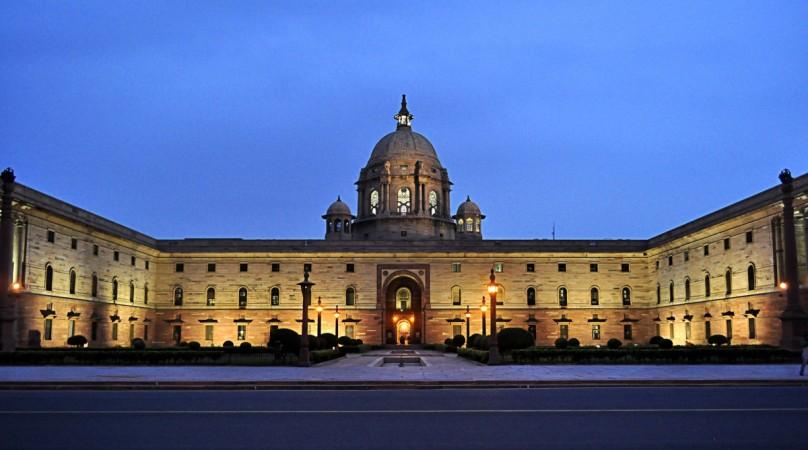 The BJP came up with the name of Bihar Governor Ram Nath Kovind as the NDA's presidential candidate for the July 17 elections. The announcement was quite a surprise as not many was expecting for it and with Kovind being a Dalit, not many would also oppose his candidature either.
But will Kovind be a runaway winner in the election?
In a presidential election, it is the MPs and MLAs who form the Electoral College to vote in the presidential election. The value of each vote is calculated as per a formula which depends on the population of an elected representative's constituency. The college has 776 MPs and 4,120 MLAs from across the country.
Presidential elections 2017: It's advantage BJP

The BJP-led NDA now has 5.37 lakh vote values, which means it is short of just 11,828 votes to see its candidate win
The Opposition, on the other hand, has only 4.02 lakh vote values which means it is at a shortage by 1.47 lakh vote values
Undecided parties like the AIADMK, BJD, TRS, AAP, INLD and YSR Congress have a combined share of 1.59 lakh vote values and could play an important role in the final outcome
Things look much favourable for the BJP which can reach the magic figure of 5.49 lakh vote values easily than the Opposition which has to burn more midnight oil to convince parties like the AIADMK, BJD, AAP and YSR Congress.
According to one report, the total value of MP votes is 5,49,408 while that of the MLA votes is 5,49,474. It makes the total value of votes of the Electoral College 10,98,882 and the minimum number of vote values required to elect the next occupant of the Rashtrapati Bhavan is 5,49,442.
The BJP, thanks to its massive victories in the Assembly elections in Uttar Pradesh and Uttarakhand earlier this year, has been ensured a big share in the college and that puts it at an advantage of not requiring much support of the main Opposition parties.
Before the Assembly elections, the BJP reportedly had a deficit of over 75,000 vote values to see its candidate win the presidential election but after it swept UP and Uttarakhand, the deficit has come down to below 20,000.
The BJP now can see Kovind romping home with the help of parties like the TRS, AIADMK or BJD, which are yet undecided on who to back.