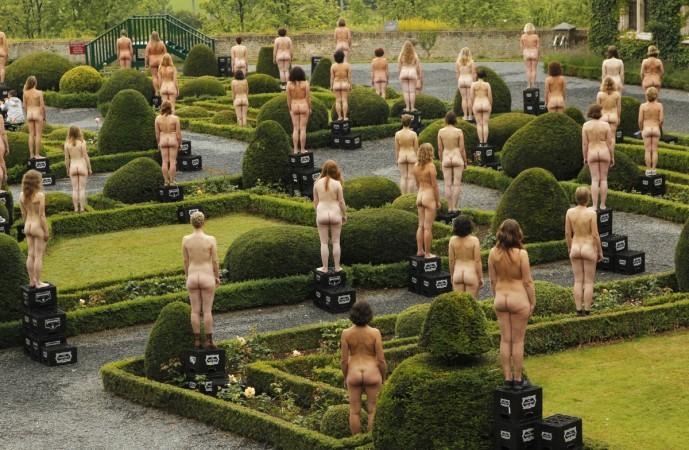 The nude photo scandal continues to haunt South Korean celebrities as several models, a girl group member and actress allege that their photos are being shared online.
According to South Korean media outlet Sports Kyunghyang, the nude photos are of racing models, home shopping models, broadcast jockeys (BJs), and even a girl group member. The website has not revealed the names of any of the celebrities.
The report suggests that one of the celebrities is a former model, who also featured in a popular singer's music video. The model is now actively participating in various TV shows in the country.
"There are several studios that advertise filming of celebrities' nudes for 300,000 ~ 500,00 KRW (281~ 468 USD). After the shoot, the photos are checked by the celebrities and they sign a contract promising not to leak the photos. Intentional or not, the photos seem to have been leaked by one photographer who has participated in the shoot," AllKpop quoted a photographer as saying on the nude photo issue.
A model alleged that the nude photos she took in the past are now circulating on several websites. She approached police for help, but she couldn't stop the photos from going viral on several websites.
On the other hand, a rep from the girl group member's agency responded to the scandal and said the member is not involved in this. The agency also said they will take legal action against the one who is spreading such photos.
In March, girl group AOA's singer Seolhyun became a victim after intimate photos of her were circulated online. One of the photos showed her naked in the bathroom. Her agency FNC Entertainment said in a statement that the photos are edited and they will take legal action.
"After gathering all possible evidence related to the edited photos of Seolhyun that are currently circulating online, as well as on social media and mobile messaging applications, and determining the route of their circulation, we plan to file a lawsuit today," the agency said in a statement.