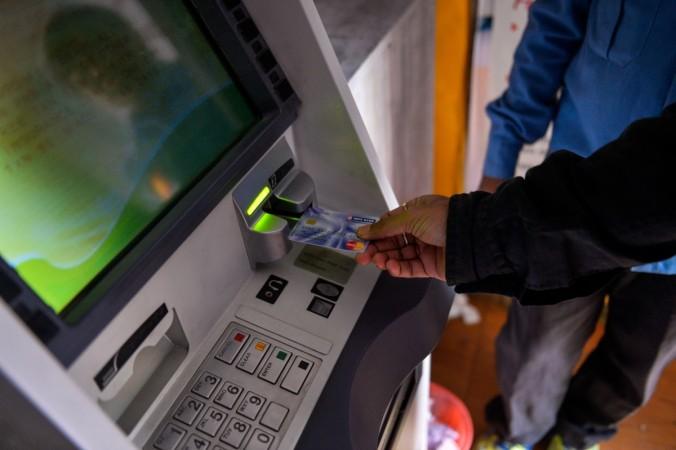 The currency shortage reported in Andhra Pradesh, Telangana and Madhya Pradesh has now spread to the states of Maharashtra, Bihar and Gujarat.
The shortage is being felt despite currency in circulation crossing the pre-demonetisation level. Nearly Rs 5 lakh crore worth of Rs 2,000 notes were printed after demonetisation.
Since the amount of currency put out by the Reserve Bank of India (RBI) and government printing presses is adequate for normal transactions, bankers believe there is hoarding of the Rs 2,000 notes, according to media reports.
A majority of automated teller machines (ATMs) in Andhra Pradesh and Telangana are still running without cash due to non-supply of notes from the nodal branches of banks.
The reports suggested that shortage was triggered by some misunderstanding relating to the Financial Resolution and Deposit Insurance (FRDI) Bill, which had a 'bail in' clause where depositors would bear a portion of any losses.
The bail-in clause triggered widespread fear among people and they started withdrawing money from ATMs and banks, fearing the banks could collapse.
The government has clarified that the bail-in clause will not be used for public sector banks and bankers have urged members of the public against accelerated withdrawals from their savings bank accounts and deposits.
Finance Minister Arun Jaitley on Tuesday acknowledged the cash crunch situation but said banks have enough currency to meet the requirement.
Have reviewed the currency situation in the country. Over all there is more than adequate currency in circulation and also available with the Banks. The temporary shortage caused by 'sudden and unusual increase' in some areas is being tackled quickly.

— Arun Jaitley (@arunjaitley) April 17, 2018
"People are withdrawing cash even if they don't require it and money is not coming back into the banking system," H. Purnima, the regional manager of State Bank of India in Visakhapatnam, told the Indian Express newspaper.
The demand for currency is also reflected in the slowdown in deposit growth. During the year ended March 2018, bank deposits grew by a measly 6.7 percent compared to 15.3 percent in 2016-17. During the same period, bank credit grew 10.3 percent compared to 8.2 percent in the comparable period in the previous year.