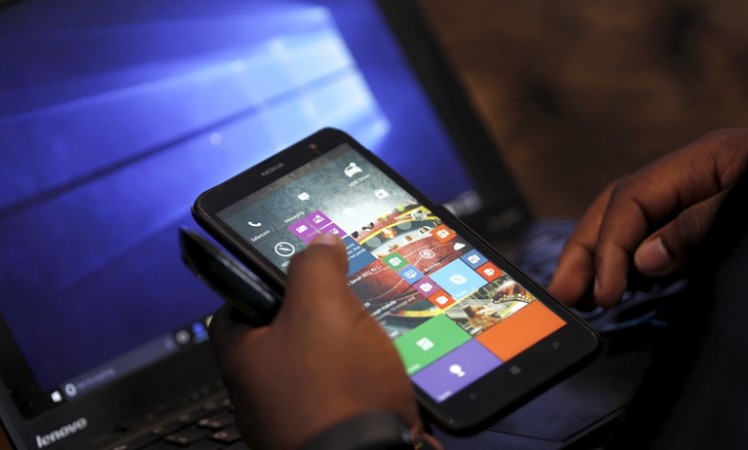 With Microsoft expected to give a shot in the arm to its Windows 10 Mobile operating platform via the Surface Phone, reports of new features in the 2017 update have now leaked out. Windows loyalists believe that these features could shape the future of Windows 10 Mobile in 2017.
Read: Microsoft Windows 10 event: New line of Surface products and Windows 10 OS update announced; all you need to know
Check out the list of the rumoured updates in Windows 10 Mobile below:
As per a new report, Microsoft is rumoured to add some Windows 10 PC features to Windows 10 Mobile platforms this year. On top of this list is a Web Payments system. It is not yet known if this functionality would work along the lines of Samsung Pay and Android Pay platforms. According to the latest reports, the Web payments system will integrate with the Microsoft Edge browser.
Revamped Settings app: An updated Settings app to tweak the in-app navigation.
Ability to put future updates on 'hold' for a limited time: This aspect looks interesting, at least on paper, considering the fact that it is said to empower users to put future Windows 10 Mobile updates on hold for at least 35 days.
The View 3D application suite: A new suite of View 3D apps slated to redefine the 3D experience of Windows mobile users. This feature was recently added to Windows 10 PC
[Source: MSPowerUser]