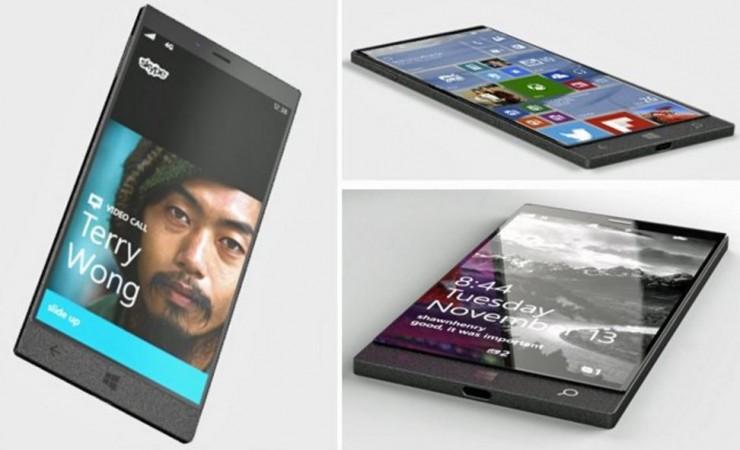 Microsoft launched the mid-range Lumia 650 in February 2016. But since then, the company has not launched any smartphone, leading many to believe that the Redmond-based company might be working on the rumoured Surface phone series. And now, images of the speculated device have leaked online, hinting that the launch is just around the corner.
Popular spy Evan Blass (@evleaks) has shared three images of Microsoft Surface phones powered by Intel's PC grade processor. This apparently led to a raging debate on social media platforms over the authenticity of the Microsoft phone. Some claimed it to be a concept phone and others suggested it was Dell's rejected phone model.
Blass, in a bid to end the confusion, released a few more pictures this time with promotional snapshots of the fully working smartphone and confirmed it was a real deal.
So far, Microsoft has not made any official comment on the Surface phones, but going by the leaked images, it looks like the company has completed the prototype testing and finalised the model for mass productions.
That being said, Microsoft is unlikely to unveil Surface phone series this year, as it is a bit late. We are already in November, penultimate month of the year, and all the rivals — Samsung, Google, Apple and others — have all launched their respective flagship phones of 2016.
If Microsoft really wanted to launch a phone, it would have used the October 26 event, but it chose only to showcase the Surface Book and the Studio desktop series, hinting that the company has a strategy in place to make a big splash to get consumers' attention.
Also read: Samsung buys AI-developer Viv Labs, owned by original Apple Siri creators; Will Galaxy S8 come with AI-assistant?
We believe, Microsoft is most likely to use either the Consumer Electronics Show (CES) 2017, Las Vegas (January 5-8), or the Mobile World Congress 2017, Barcelona (February 27-March 2), as a launch pad to unveil the Surface phone, where former OEM (Original Equipment Manufacturer) Nokia and reigning leader Samsung are also slated to unveil new Android-powered flagship phones.
Also read: Nokia confirms participation in MWC 2017; Finnish company poised to return with a bang
Watch this space for more updates.