Apple's newly launched devices — iPhone 8, iPhone 8 Plus and iPhone X — do not have the requisite supporting apparatus that enables Android smartphones to use superfast wireless network technology being developed by internet service providers, according to an IANS report on Sunday.
The devices cannot deliver high speed under the superfast network called Gigabit LTE while several premium Android smartphones house the necessary technology that makes them able to tap into the super high speeds, IANS said, citing a report from CNET on Saturday.
Samsung Galaxy S8, Galaxy S8+, Galaxy Note 8, LG V30 and HTC U11 are some of the Android devices that boast the ability to reach a theoretical peak speed of 1 gigabit per second — the highest speed offered by Internet service providers fast enough to download a two-hour movie in 15 seconds.
However, Apple's new iPhones would be able to tap into LTE Advanced networks which have a theoretical peak speed of 500 megabits per second.
Gadget-oriented portal Engadget.com said on Saturday that Samsung's Galaxy S8, Note 8 phones and even the Essential phone all pack gigabit LTE modems, ready to go. It'll be a mainstay of nearly all new phones going forward, and Apple's new phone starts behind its biggest competitor, the website said.
The engadget.com report also said that in the middle of several legal scuffles, Qualcomm has alleged that Apple would prevent Qualcomm-equipped iPhones from performing at full capacity so they would work just like Intel versions.
Phone carriers haven't initiated the rollout of this next-generation LTE. However, all the major US phone networks are promising to launch gigabit LTE services by the end of 2017.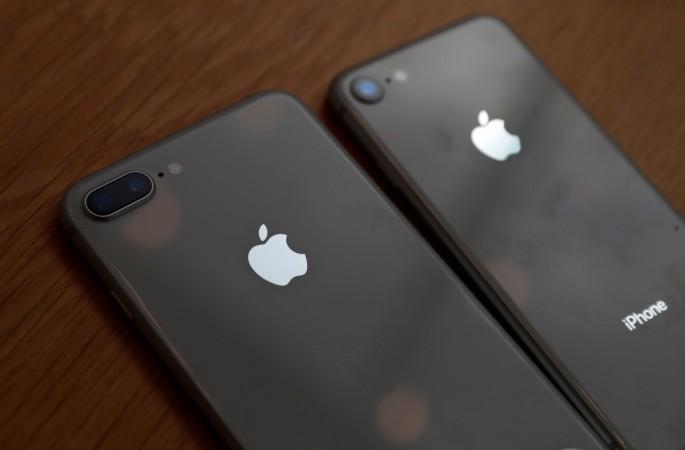 As to why Apple failed to add Gigabit LTE to its latest phones, Engadget.com's sources suggested that Apple tapped both Qualcomm and Intel for modems for this year's iPhones.
Because of this, Bloomberg sources back in June, had suggested that any gigabit LTE functionality would be disabled, as phones with Qualcomm modems would be compatible, while those with Intel modems wouldn't. Intel does have a gigabit LTE modem in the works, though it apparently wasn't ready for its latest round of iPhones.