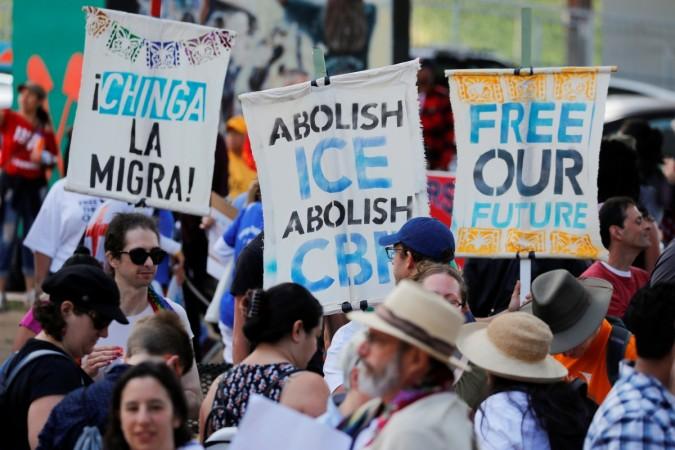 While the Donald Trump administration is already facing a massive backlash for separating immigrant children from their parents at the border, it looks like US citizens too are taking a hit due to the immigration policy. The government in a court filing on Tuesday, July 10, said that the administration might have separated a parent and child, even though both of them are US citizens.
A federal judge had set July 10 as the deadline for the government to reunite 102 children with their families. But it was said that it would be possible to reunite only 38 of them for various reasons.
Strangely, the paperwork said that one child could especially not be reunited on the deadline as the "parent's location has been unknown for more than a year," reported Business Insider. And to add to this, "records show the parent and child might be US citizens."
The documents do not detail how this happened or why the parent and the child had been separated so long ago, but this has raised serious concerns on how families were being separated so carelessly.
About four children were reunited before the deadline and the government had said that 34 were likely to go back to their families on Tuesday. However, hundreds of other children remain at detention centres for various reasons, the most common being the unknown location of their parents.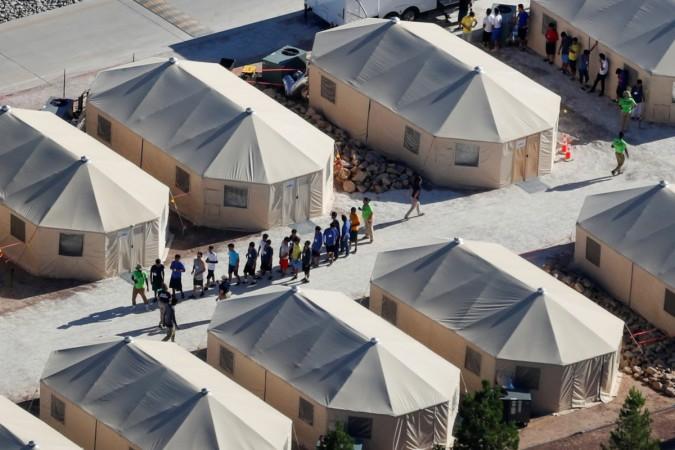 Meanwhile, these detention centres reportedly do not even have the required facilities and several immigrant children, some as young as 14, housed at a juvenile detention centre in Virginia have spoken of abuse and torture. In federal court filings, which comprise many sworn statements from Latino children, many of the detainees have spoken about how they were handcuffed, beaten and left nude in their cells.
Some even said that the guards have often stripped them, strapped them to chairs and left with bags over their heads.
Whenever they used to restrain me and put me in the chair, they would handcuff me," the Associated Press quoted a Honduran immigrant as saying.

"Strapped me down all the way, from your feet all the way to your chest, you couldn't really move. ... They have total control over you. They also put a bag over your head. It has little holes; you can see through it. But you feel suffocated with the bag on."
In addition, a former child-development specialist, who worked at the facility, confirmed these allegations on the condition of anonymity and said that she saw several children with broken bones and bruises.
The court filings also speak of unsanitary conditions of these detention centres and how emails and phone calls are monitored. It has also been said that the separated children are often kept in confinement and are even given psychotropic drugs on the pretext of vitamins.
"They will grab my hands and put them behind my back so I can't move. Sometimes they will use pens to poke me in the ribs, sometimes they grab my jaw with their hands," another migrant teen said in his declaration, reported CNN.

"They are bigger than me. Sometimes there will be three or four of them using force against me at the same time. The force used by staff has left bruises on my wrists, on my ribs, and on my shoulder. The doctor here gave me ibuprofen for the pain."