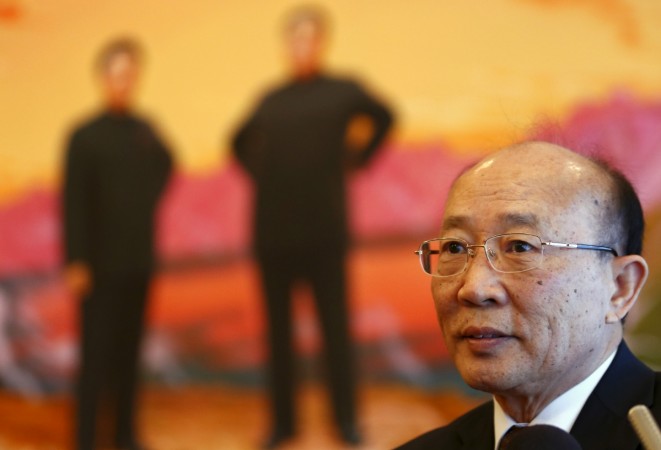 Pyongyang will continue its nuclear and ballistic missile programme as long as the United States and its allies stop their hostile policy towards the Democratic People's Republic of Korea (DPRK), Reuters quoted North Korea's ambassador to the United Nations in Geneva So Se Pyong as saying.
The joint military drill of South Korea and the U.S. was meant for "decapitation of the supreme leadership of the DPRK" and overpower North Korea, So said. The military exercise, which the North considers a call for war, was started in response to Pyongyang's Jan. 7 nuclear test and Feb. 6 satellite launch.
"If the United States continues, then we have to make the counter-measures also. So we have to develop, and we have to make more deterrence, nuclear deterrence. Simultaneous policy is the policy of my country, and my party also, meaning nuclear production and economic development," So added.
He further said that there was a "semi-war" situation on the divided Korean peninsula. So called the United Nations Security Council's (UNSC) sanctions on North Korea unfair. The UNSC March 2 slapped sanctions, considered to be the toughest so far, on Pyongyang aiming to starve it of funds.
"We are going against that resolution also because that is not fair and (not just). At this point, because this is really the war now ... We are busy to deal with this semi-war status of the situation on the peninsula now," he said.
Although North Korea would never consider complete ban on nuclear programme, things can be worked out if the U.S. accepts peace treaty, So said. "If the United States stops their hostile policy towards the DPRK and comes to the peace treaty, then something (might be) different," he added.
So also dismissed Seoul's claims that Pyongyang launched missiles into the sea off the east coast. "They (Seoul) are making too many manipulations, too many false reports," he said.