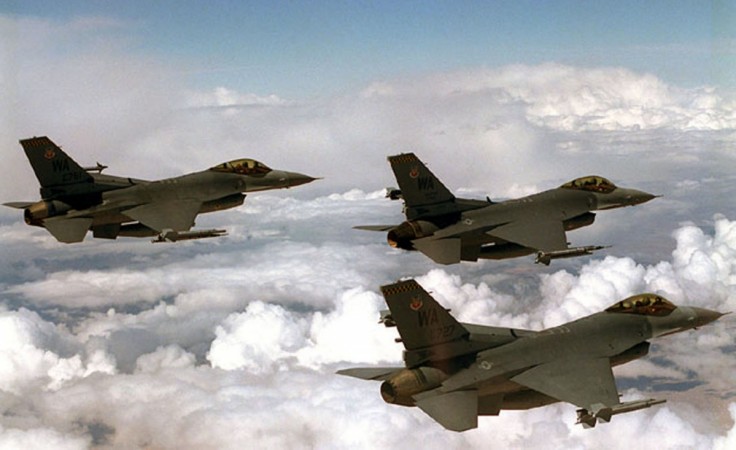 In a show of force against North Korea, two United States bombers flew over South Korea on Tuesday after North Korea claimed its fifth and largest ever nuclear test in the country despite multiple warnings from the international community.
The bombers flew close to North Korea as a top US envoy said that China must help in closing the loopholes in the sanctions after the nuclear test conducted by Pyongyang.
Reports state that the supersonic B-1B Lancers reached airspace at 10:00 a.m. over the United States Osan Air Base at Pyeongtaek, which is 64 kilometres south of Seoul. Each aircraft which flew from the US Pacific Command's Andersen Airforce base at Guam was escorted by South Korean and US jets.
"Today's demonstration provides just one example of the full range of military capabilities in the deep resources of this strong alliance to provide and strengthen extended deterrence", said General Vincent Brooks, US-South Korea Combined Forces Command.
The General also added that the US "will take necessary steps to do so, including operations like this one today, and the deployment of the Terminal High Altitude Air Defense (THAAD) battery to the Korean Peninsula."
THAAD is a sophisticated US missile defence system. South Korea had announced in July that it had plans to deploy THAAD to retaliate to the increasing number of nuclear threats from the neighbouring North Korea. However, China had opposed the plans strongly citing that the sophisticated defence system could be easily used to track its own defences.
Commenting on Tuesday's actions by the US and South Korea, South Korea's defence ministry spokesman Moon Sang-Gyun said that the overflight was "aimed at sending a clear warning to North Korea about its nuclear test, and containing further provocations."
After conducting the nuclear test on Sept. 8, North Korea claimed that its nuclear explosion test was successful and it was now capable of making nuclear weapons. The test drew heavy criticism from all the international communities where the US warned the nation of serious consequences.