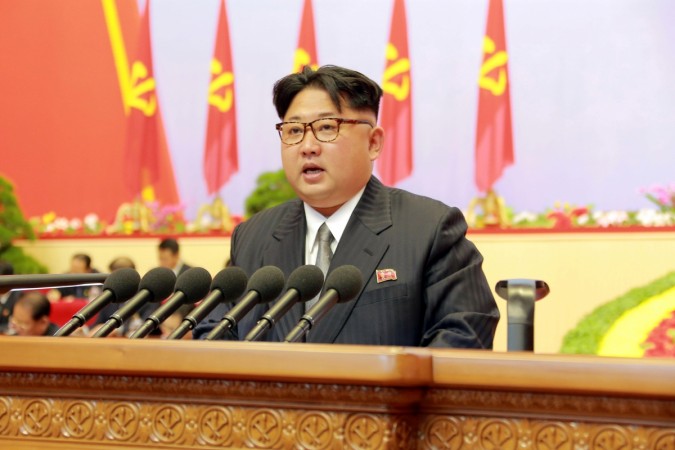 The congress of North Korea's governing Workers' Party has reportedly adopted a decision to boost nuclear weapon capabilities for self-defence. Pyongyang has been reiterating that its nuclear programme is for self-defence against the threat, particularly from the United States.
The congress adopted the decision after reviewing the work of Workers' Party of Korea's (WPK) Central Committee on Sunday, Reuters cited state-run Korean Central News Agency. The congress, held for the seventh time after 36 years, began on Friday.
"We will consistently take hold on the strategic line of simultaneously pushing forward the economic construction and the building of nuclear force and boost self-defencive nuclear force both in quality and quantity as long as the imperialists persist in their nuclear threat and arbitrary practises," it said.
At the congress, North Korean leader Kim Jong Un said that Pyongyang would not use nuclear weapons unless its sovereignty is threatened by other nuclear states.
"Our republic is a responsible nuclear state that, as we made clear before, will not use nuclear weapons first unless aggressive hostile forces use nuclear weapons to invade on our sovereignty," Kim said.
Kim had also called for talks with South Korea for "peace and reunification of the Korean Peninsula." Seoul has, however, reportedly refused to accept the proposal and said that neither South Korea nor the international community would accept the North as a nuclear-state.
"It has been our and international community's consistent position that (we) will never accept the North as a nuclear-armed state. The government will continue to make efforts to push the North to give up its nuclear ambitions through strong sanctions and pressure," Yonhap News Agency quoted spokesperson for South Korea's Ministry of National Defence Moon Sang-gyun as saying.
"When it calls itself a nuclear-armed state and engages in provocative acts, including nuclear and missile provocations, there is no sincerity at all in (his) reference to the need for military talks to reduce tensions," he said.
Moon said Seoul is open for talks with Pyongyang, but the latter needs to stop any provocations and "sincerely" move towards denuclearisation.