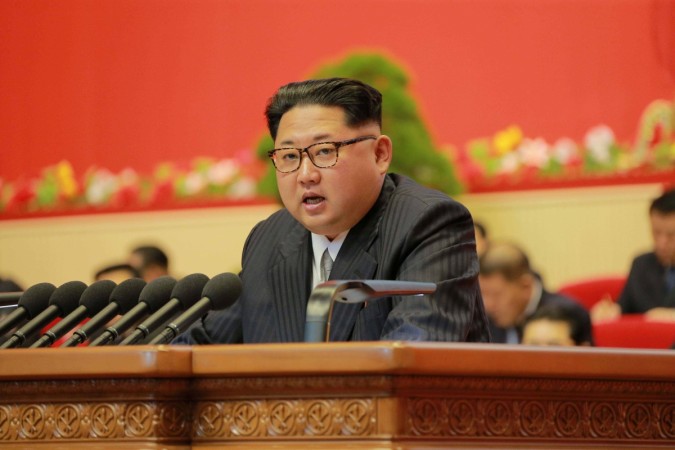 North Korean leader Kim Jong Un called for talks with South Korea to clear misunderstanding and distrust between the two nations, according to reports on Sunday. Kim made the statement at the first congress of the governing Workers' Party held in over three decades.
Kim said Pyongyang was ready to take a diplomatic approach to improve relations with "hostile" countries if they respected the sovereignty of the Democratic People's Republic of Korea, reported the Associated Press, citing state-run Korean Central News Agency. He also asked the United States to stay away from inter-Korean issues.
At the congress, Kim also said North Korea would not use its nuclear weapons unless it felt threatened. The United Nations has imposed several sanctions on the North for the launch of a long-range rocket and nuclear tests this year.
"Our republic is a responsible nuclear state that, as we made clear before, will not use nuclear weapons first unless aggressive hostile forces use nuclear weapons to invade on our sovereignty," said Kim.
The North "will faithfully fulfil its obligation for non-proliferation and strive for the global denuclearisation," Reuters quoted Kim as saying.
North Korea had joined the Non Proliferation Treaty in 1985, according to Nuclear Threat Initiative. It withdrew in 2003 and tested its first nuclear weapon in October 2006. Another nuclear test was conducted in May 2009 and the third one in February 2013. All three tests led to the U.N. imposing sanctions on the country.
However, the North has frequently defied the U.N. resolutions and continues to test nuclear weapons. Pyongyang claimed to have tested a miniaturised version of "hydrogen bomb" on Jan. 6 this year and it launched a long-range rocket on Feb. 7.