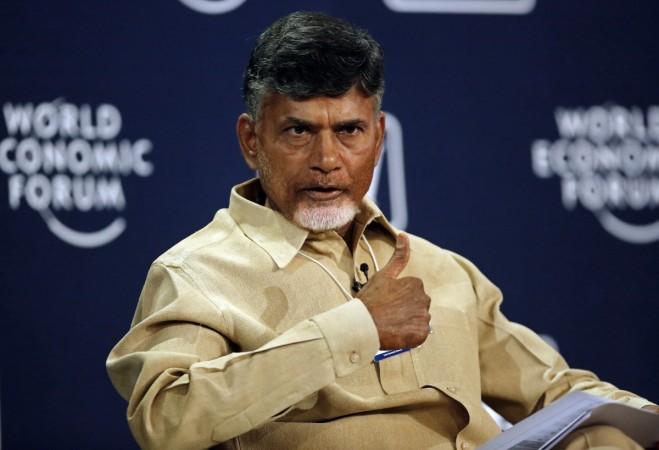 A local Maharashtra court has issued a non-bailable warrant for Andhra Pradesh Chief Minister Chandrababu Naidu and 15 Telugu Desam Party ministers in relation to the 2010 Babli project agitation.
The Dharmabad Judicial Magistrate Court has given September 21 as the deadline to arrest and produce the Andhra chief minister and the TDP members at court. The order was given by judicial first class magistrate of Dharmabad in Nanded district, NR Gajbhiye.
Earlier, Chandrababu Naidu and the other members were jailed in Pune due to a protest lodged by them in connection to the Babli project over the Godavari River.
According to IANS, a petitioner had recently approached the Dharmabad court seeking to reopen the case.
On Thursday, the TDP even claimed that Prime Minister Narendra Modi is behind this and conspiring against N Chandrababu Naidu.
Naidu's son and Information Technology Minister N Lokesh said, "He fought to protect the interests of Telangana. He even refused to seek bail when he was arrested."
Naidu is currently in Tirupati attending the Brahmotsavam in the Tirumala temple.
What is the Babli Project?
The Babli Project was a plan by the Maharashtra government to build a reservoir over the Godavari River. The Andhra Pradesh government was working on the Sriram Sagar Project (SRSP). Both the governments were allocated a certain capacity of water to use for their projects.
The Andhra Pradesh government alleged that the Maharashtra project had used up its quota of water for four projects and that without precedent started the Babli project on the foreshores of the SRSP and other 13 projects upstream.
Andhra Pradesh had waged a legal battle against Maharashtra in 2012. However, in 2013, the Supreme Court ruled in favour of Maharashtra directing it to open the Babli reservoir during the monsoon season (July-October) to allow inflows to the SRSP.