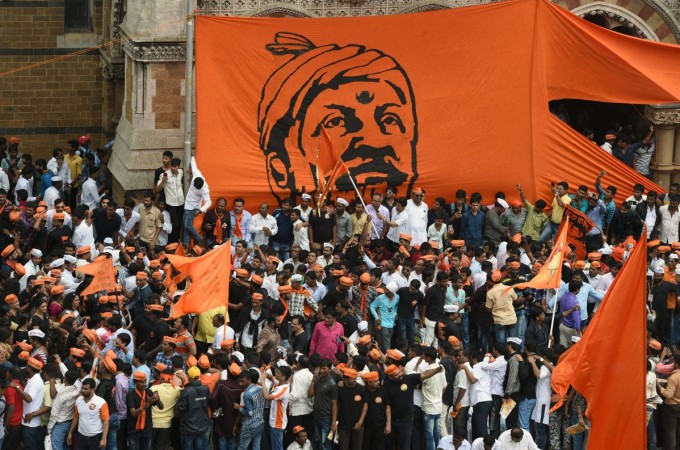 After a meeting with 22 leaders from the Maratha community, Maharashtra Chief Minister Devendra Fadnavis on Thursday stated that his party supports the reservation demand and that it is committed to providing reservation to the community, which stands legal scrutiny.
The CM added that their demands were just and valid.
It was also suggested in the meeting that the government should take immediate steps to give Maratha community reservations.
Nitin Desai, actors Amol Kolhe and Sayaji Shinde and water conservation activist Popatrao Pawar were some of the prominent people who participated in the meeting and discussed the Maratha quota stir.
"I could feel the chief minister's genuine concern over the violent turn that the quota stir took and his positive approach towards the welfare of the community," PTI quoted Amol Kolhe as saying. He assured that Fadnavis and other government members would put appropriate efforts to better the living standards and quality of life of the Maratha community.
Further, the state government also made a joint appeal to pro-quota protesters and asked them to maintain peace.
As per a report of Press Trust of India, the chief minister said, "Various short-term and long-term measures to provide relief to the community were discussed. Everybody present gave valuable suggestions. We put forward to them the steps being taken by our government."
The Maratha community constitutes 12 crore population, which is around 30 per cent of the state population. The community has been demanding reservation in employment and education sectors.
Why Fadnavis sought help from Central security forces?

Maratha Kranti Morcha will be organising a new round of protests from August 9 to put pressure on the state to fulfil their demands.
Last week, the protest witnessed extreme violence in several parts of the state, which is why the Maharashtra government on Thursday asked for help from Central security forces. The government has sent a letter to the Centre saying it would require additional forces to control the situation.
"We have reserve police force, but it would not be sufficient if there are simultaneous protests in different places," an official told PTI.