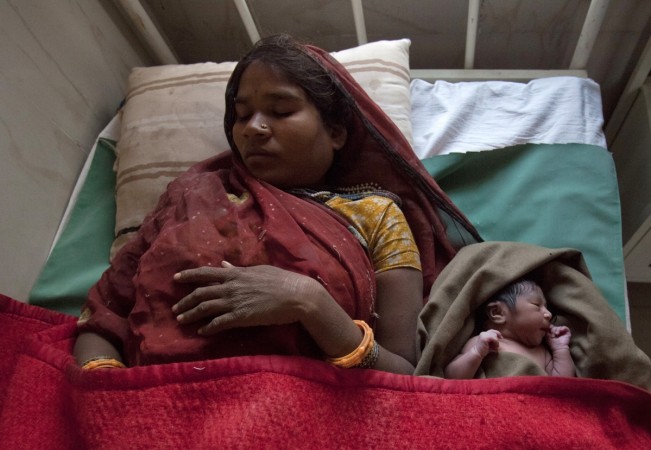 Prime Minister Narendra Modi's maternity scheme provides Rs 6,000 to pregnant and lactating mothers for their first live birth. The scheme provides a partial wage compensation to women for wage-loss during childbirth and childcare and to provide conditions for safe delivery and good nutrition and feeding practices.
Though it is mandatory for a woman to have an Aadhar card to enrol in the maternity scheme.
The central government has approved a total amount of Rs 2049 cr in 2017-18 for 29 states and seven UTs out of which the largest amount of Rs 336 cr is allocated to UP, RTI query has revealed.
Women and Child Development (WCD) Ministry has revealed that only 184 women have enrolled under the Pradhan Mantri Matru Vandana Yojana (PMMVY) in UP since 2017 to August 2018. While around 44 lakh women have enrolled in the scheme across the country.
An RTI query has revealed that more than 34 lakh beneficiaries across the country not single women from UP were benefited under this scheme.
After Uttar Pradesh, Punjab which has been allocated Rs 46.49 has the low enrollment of 7 women out of which only 5 are beneficiaries.
West Bengal is the state with the highest enrollment of around 7 lakh out of which 5 lakh are benefited under the scheme. The centre has sanctioned Rs 102 cr to the state.
Tamil Nadu, which has been sanctioned Rs 120 cr by the centre, doesn't have a single woman enrolled under the scheme, the RTI reply revealed
The scheme was launched in 2010 as the Indira Gandhi Matritva Sahyog Yojana (IGMSY) under the UPA-II government, which was later renamed in 2016 by Prime minister Narendra Modi as the Pradhan Mantri Matritva Vandana Yojana (PMMVY).