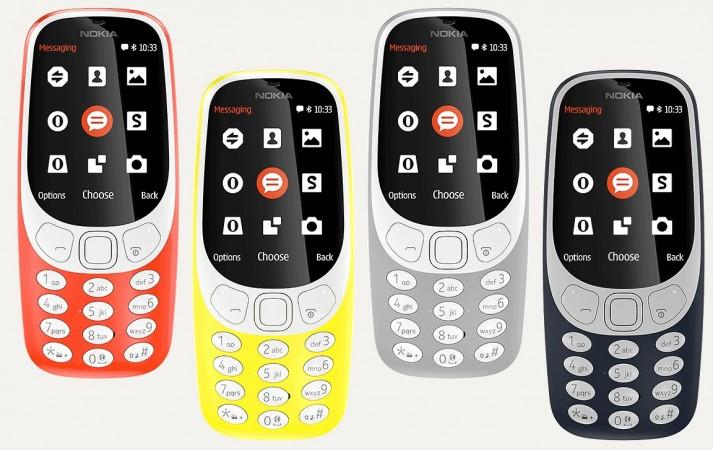 Be it nostalgia or pure demand for a good feature phone, Nokia 3310 is clearly the one to strike everyone's mind. Ever since the revamped version of the iconic feature phone was launched at the Mobile World Congress (MWC) in Barcelona this year, questions have been asked about the phone's availability in different markets.
In India, feature phones are still leading the market as compared to smartphones. The comeback of Nokia 3310 is certainly a wise move and HMD Global is likely to rake in some huge sales from markets where demand for feature phones is still high.
Read: Nokia 3310 review
Slashing all the prior rumours about the handset being priced higher than originally announced, HMD Global launched the Nokia 3310 in India for Rs. 3,310. The handset will be available in four colours — warm red and yellow in gloss finish, and dark blue and grey in matte. Sales of the Nokia 3310 will commence on May 18, across leading mobile stores in India.
Considering the current price range for feature phones in India, Nokia 3310 is certainly worthy. While there are people who would prefer Nokia 3310 as a primary device, it will make a good fit for a secondary phone as well.
"Talk all day on a single charge, send texts, take pictures and enjoy a pocket jukebox with a built-in FM Radio and MP3 player. Our reinvention of this classic design is sure to make you smile. It's got everything you remember, but with a modern twist. So whether you're after a feature phone that offers amazing battery life in a head turning design or a companion phone, the Nokia 3310 won't let you down," Ajey Mehta, VP-India, HMD Global, said in a statement.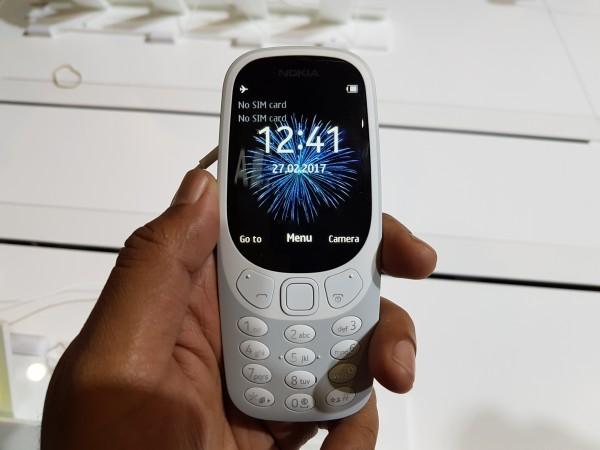 As for the specifications, Nokia 3310 comes with a battery that can run for up to 22.1 hours on talk time, has a 2.4-inch curved colour QVGA display, 2MP rear camera with LED flash, dual SIM card support and a microSD card slot. The handset has a microUSB port for charging, a 3.5mm headphone jack for you to enjoy FM Radio and MP3 playback, Bluetooth 3.0 and LED torchlight.
Even with all these features, Nokia 3310 doesn't support 4G LTE, which may be a turn-off for many since Reliance Jio, Airtel and other telcos are giving best offers on mobile internet. But if someone is looking for a spare phone just for calls or doesn't need advanced internet features, Nokia 3310 can be a great option.