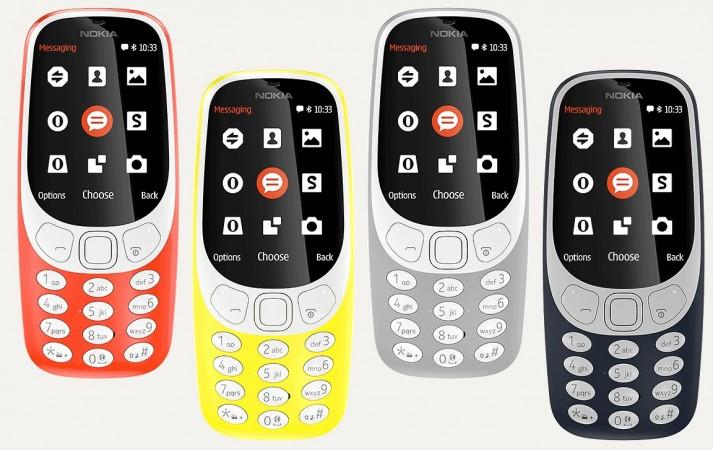 Nokia has made a comeback, and in a big way, thanks to HMD Global – the Finnish startup which now has the smartphone company's brand license to make and sell phones. Following the success of Nokia 6, the company was quick enough to expand its portfolio with new smartphones and a very interesting launch of the good-old Nokia 3310.
Read: Nokia 3310 Review
Ever since the handset made its debut at the Mobile World Congress (MWC) in Barcelona in February, questions have been raised on the availability of Nokia 3310. Especially in India, mobile phone enthusiasts have been eager to know when the iconic 3310 will be available for purchase.
Nokia 3310 will finally go on sale in Germany and Austria on April 28, but it's release in India is unknown at the moment. Nokia may not have confirmed it, but the 3310 will be available in this part of the subcontinent in May.
Now, a product listing for Nokia 3310 on an Indian ecommerce website called OnlyMobiles.com has revealed the price of the handset. If true, Nokia 3310 will be priced at Rs 3,899 when launched in India.
The website additionally claims that the Nokia 3310 will be launched in India on May 17, and pre-bookings will go live on May 5. HMD Global is yet to confirm if the leaked information is true or not.
As for the details we know so far, Nokia 3310 is a reminiscent of the classic old phone with incremental update. The feature phone comes in new shades such as red, yellow, blue and grey, and packs a 1200mAh battery to last 22 hours of talktime and 30 days on standby.
Despite the upgrades the new Nokia 3310 is still a feature phone without Wi-Fi or 4G support. It is powered by S30+ OS, and yes, the iconic snake game is on board.