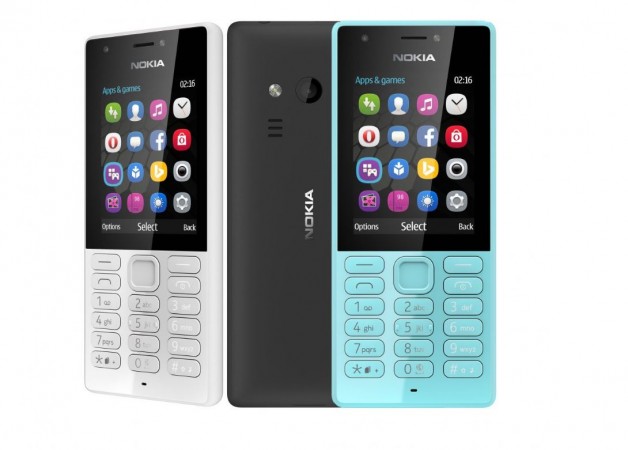 India is poised to become the second largest smartphone market this year, but a recent study shows a surprising response from consumers in the country.
According to Mobile Marketing Association (MMA) and Kantar IMRB, majority feature phone users refuse to switch to smartphones despite the appealing features and low price tags.
This is indeed surprising as sales of smartphones from local and Chinese brands have been impressive over the past year. But the latest study sheds light that smartphones have become more popular than feature phones, which were believed to be racing towards extinction.
According to the market analysis, 55% of the total handset shipments in India were made up of feature phones.
To our surprise, Preeti Desai, country manager, MMA, said that "75% of feature phone users were from upper SECs (socio-economic classification) - middle-class section of the society, unlike popular belief that these phones are used only by rural sections."
This busts another myth that feature phones are only used by the rural population.
Feature phones certainly have several pros when compared to smartphones, such as the low cost, ease-of-use, long battery life and minimal repair costs. These features are largely missing from entry-level smartphones, as they simply offer functional benefits like internet access, but miss out on key areas of battery and repair costs.
There are some mobile brands like Lava and Intex, which are deeply rooted in the feature phone business. In 2015-16, Intex sold more than 19 million feature phones. The company has a wide range of over 60 feature phone models to choose from.
Feature phones these days are not too far behind smartphones. They offer internet access to users and the launch of 4G VoLTE-ready feature phones will certainly sustain the growth of feature phones this year as well, Shobhit Srivastava, research associate with Counterpoint Research, said, according to Economic Times.
Reliance Jio is at the forefront of 4G LTE services and the telco is also planning to launch sub-Rs. 2,000 feature phones with VoLTE support. Combine that with Jio's free and ultra-cheap services, several users will be interested in keeping their loyalty to feature phones.